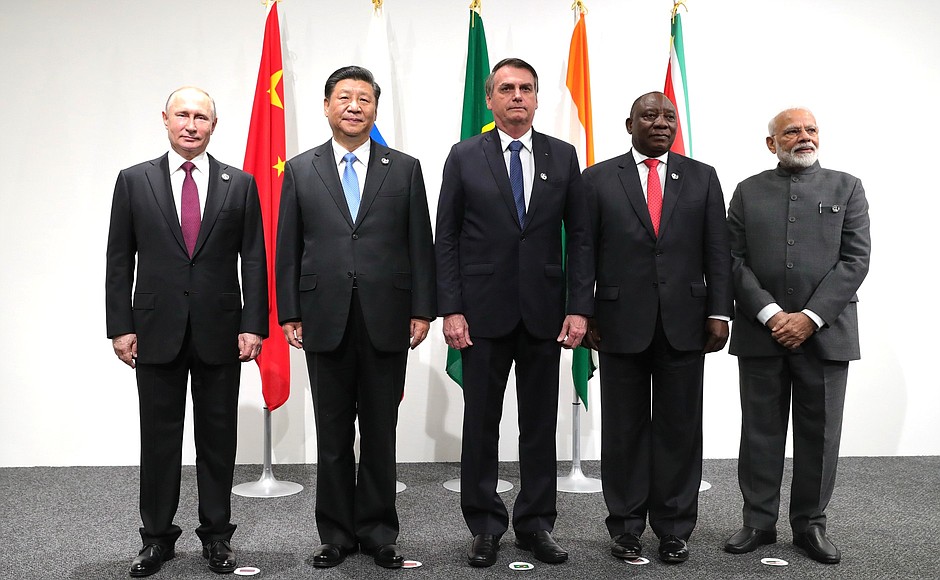 Zambian experts say BRICS is a major global development influencer
Read
2
minutes
The success of the BRICS alliance is the success of the whole world because their core purpose is to ensure global economic growth by encouraging other countries to freely participate in global trade and commerce, Zambian experts said on Thursday.
BRICS is an emerging-market bloc that groups Brazil, Russia, India, China and South Africa.
Misheck Mwanza, an economist, said BRICS members are major influencers of development and economic anchors in particular parts of the world that have the capacity to help other countries actualize their economic aspirations.
Mwanza, who is former director at Zambia Institute of Diplomacy and International Studies, implored developing countries to open their spaces to the BRICS and derive maximum economic benefits.
"When we open our spaces and interact with these influencers of development we will benefit in the sense that there will be spillover effects of what is happening in those countries. The key is to focus on what we want to get and not what is being said about a particular country," Mwanza said.
Rose Fumpa-Makano, a development specialist, said China's development, for instance, is indeed a great opportunity for the whole world to advance economically as more opportunities are being created in areas of trade and commerce and China's reform and opening-up has been a clear demonstration that protectionist measures are detrimental to global economic advancement.
Fumpa-Makano lauded Chinese President Xi's speech at the closing ceremony of the BRICS business forum held in the Brazilian capital on Wednesday, stating that it has demonstrated China is consistent with its cause for global economic advancement and a shared future.
"It is only prudent that the international community takes advantage of these trade opportunities being presented by China in its efforts to encourage an open global economy to the benefit of humanity," said Fumpa-Makano, also a researcher at the Copperbelt University' Dag Hammarskjold Institute for Peace and Conflict Studies.