The Director of the Office of the Foreign Affairs Commission of the Communist Party of China Central Committee, Wang Yi (Front Row Second from Left) pictured with other leaders who attended the "Friends of BRICS National Security Advisors Meeting" in Johannesburg, South Africa, July 24, 2023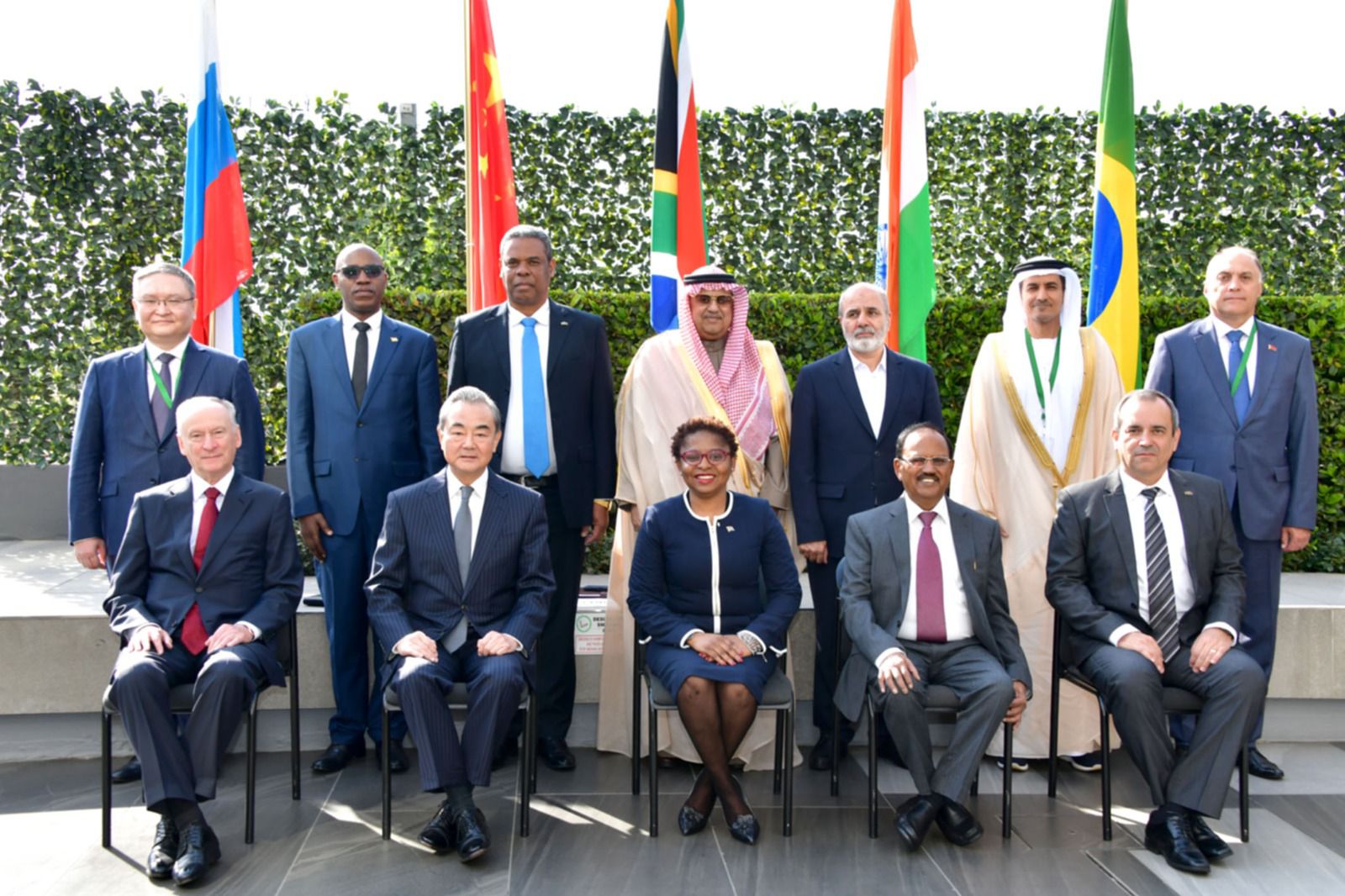 Wang Yi: The cyberspace should be a "big stage" where all flowers bloom together, rather than a "new battlefield"
Read
< 1
minute
Cyber security is an important cornerstone of national security, and as such requires the full attention of all countries, according to Wang Yi, Director of the Office of the Foreign Affairs Commission of the Communist Party of China Central Committee.
Wang made the remarks on Monday, July 24, in the South African city of Johannesburg, where he attended the "Friends of BRICS National Security Advisors Meeting".
Wang urged BRICS member states to strengthen strategic communication, clarify the direction of cooperation, and safeguard common interests.
He put forward four suggestions on maintaining cyber security, including building a fair and reasonable cyberspace jointly maintained by all countries, building an open and inclusive cyberspace, building a safe and stable cyberspace, and building a vibrant cyberspace.
Wang emphasized that China attaches great importance to cyber security issues, actively participates in global cyber governance, and makes Chinese contributions to maintaining global data and cyber security.