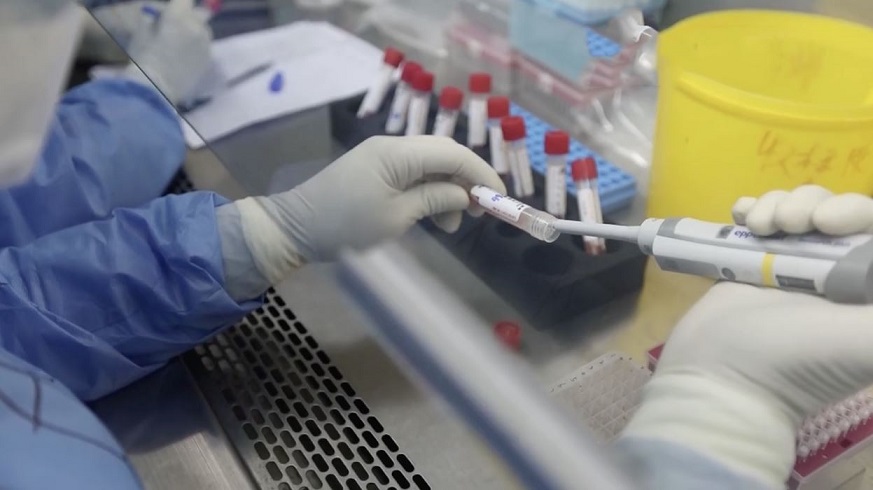 Opinion: COVID-19 Response is Everyone's Business
Read
4
minutes
By Dr. Githinji Gitahi and Edwin Macharia 
The specter of COVID-19 has developed from a public health emergency to a global economic crisis. In Africa, despite relatively low infection rates, the pandemic is already resulting in extensive disruptions to the socioeconomic context.
Countries across the continent are seeing a rapid contraction in major stock markets, with S&P All Africa Index returns dropping by at least 30% since the start of the year. Similarly, African local currencies are depreciating against major currencies coupled with capital withdrawals by foreign investors. The International Monetary Fund (IMF) estimates that at least US$ 83 billion in investments have been withdrawn from emerging markets and developing economies; a direct consequence of the COVID-19 pandemic. And the Brookings Institute predicts that monetary policy and fiscal tightening will be triggered by weaker local currencies and inflationary risks, resulting from declining export revenues.
Now more than ever, governments must adopt socio-economic measures to help mitigate the human and socio-economic toll. Such measures require bold actions by political leaders. For example, flattening the curve requires twin efforts – 1) reducing infection spread, and 2) increasing the capacities of the health system. Most countries have taken the first step courageously, imposing curfews and lockdowns. The second requires not just a focus on curative, facilities-based health delivery, but on primary health care capacity at the community level. This latter part is the core of the Universal Health Coverage (UHC) commitment as endorsed during the September 2019 UN High Level Meeting. Building effective and resilient health care systems will help withstand the human and socio-economic toll from future pandemics; provide quality affordable health services; ensure equitable access to health care for citizens; and accelerate local economies with localized investments in people and infrastructure.
It is estimated that Africa will need US$ 10.6 billion in unanticipated increases in health spending to curtail COVID-19. All in a time where government resources are already constrained. On average, 20-45% of government taxes are derived from income tax, with Value Added Tax (VAT) adding another 10-30%, all of which are in substantial decline as countries offer tax breaks to salaried individuals, and economic activity plummets.
This goes further as the pandemic disrupts key sectors, like tourism. The sector accounts for more than five per cent of national GDP in countries like the Gambia, Morocco, Mauritius and Rwanda. It also employs millions of people in Nigeria, Ethiopia, South Africa, Kenya, and Tanzania, and supports numerous value chains – think of the food that is served in restaurants, fuel used in tourism vans, curios and collectables sold to tourists etc.
At a macro-economic level, commodity bounce back will not happen fast enough due to an anticipated global recession, as predicted by the IMF. Oil exporting nations are projected to lose up to US$ 65 billion in revenues as crude oil prices continue to tumble.
The informal sector which employs over 85 percent of Africans, will shoulder the bulk of the burden. Small and Medium Enterprises (SMEs) which are similarly the lifeline of economic activity will be pressured by lost sales and limited capital access as banks revert to more conservative lending practices. Severe lockdown measures are forcing informal workers to rely on their savings, if they have any. Such financial uncertainty often leads to anxiety and instability, a potent trigger of social unrest.
Long-term economic effects will become more apparent in the coming months. The agricultural sector will likely see a disruption in supply chains on both sides of production because of tight border controls and overall reduced cargo transshipment. Quality inputs – fertilizer, seeds etc – are in short supply; export markets have seen reduced demand for luxury products like flowers; while traditional products like coffee and tea are suffering from reduced ship traffic.
In this crisis lies the opportunity to build Africa to be the powerhouse it has always had the potential to become. Beyond the needed response to protect lives, it is a significant window to accelerate trade amongst Africans. Import substitution as well as increasing the velocity of pan-African economic ties requires us to look beyond our individual country economies and borders. To get there, we need coordinated action from Africa's public, private, and philanthropic sectors. Are we ready to do so?
Authors Bio:
Edwin Macharia is the Global Managing Partner of Dalberg Advisors, the leading global strategy advisory firm that works collaboratively with public, private and philanthropic organizations to enable all people, everywhere reach their fullest potential. He has been recognized by the World Economic Forum as a Young Global Leader, was listed by Forbes as one of the 10 Most Powerful Men in Africa in 2015, is an Archbishop Desmond Tutu Fellow, and serves on the Africa Council for the Nature Conservancy, The Amref University and Nabo Capital boards. He is based in Nairobi, Kenya where he leads the firm across its 30 offices globally.
Dr. Githinji Gitahi joined Amref Health Africa as the Global Chief Executive Officer in June 2015. Amref Health Africa, founded in 1957, is the largest African-led international organization on the continent and reaches more than 11 million people each year through 150 health-focused projects across 35 countries. Dr Gitahi is co-Chair of the UHC2030 Steering Committee, a global World Bank and World Health Organization (WHO) initiative for Universal Health Coverage (UHC). He is a member of the Africa COVID19 Response Committee and Board member of the Africa Centres for Disease Control and Prevention (Africa CDC).