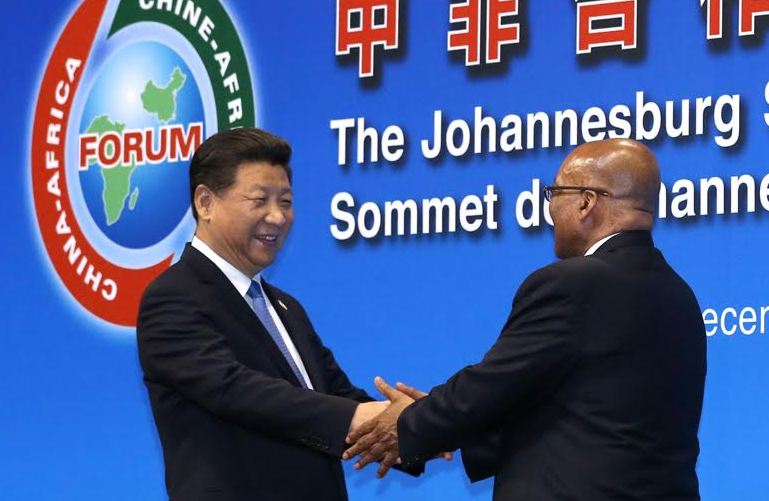 China's thriving investment module in Africa
Read
3
minutes
Africa's economic growth has excelled over the past two decades. At the same time, the continent has become more engaged in the global economy, in terms of trade and foreign direct investment.
Since 2000, China has emerged as Africa's largest trading partner. Chinese direct investment in the continent has also grown rapidly. These Chinese engagements in Africa have no doubt led to faster growth and poverty reduction in the continent. Improved macroeconomic policies and institutions and the global commodity super cycle that sustained the high demand for the continents' main exports – oil, iron, copper, and other primary products have contributed to the region's recent economic acceleration.
In the 2017 Pew Global Attitudes survey, respondents in Africa had a significantly more favorable view of China — 59% held a positive view, compared to 43% in Europe, 41% in Asia, and 47% in Latin America, respectively. This likely reflects the positive impact of China's engagement on African growth.
So, do we have some systematic evidence about what is going on with Chinese economic engagement in Africa? In a forthcoming paper in the World Bank Economic Review, Wenjie Chen, David Dollar and I examine one aspect of China's economic engagement in Africa – Chinese outbound direct investment (ODI). A novel part of the work is the use of the firm transaction-level data compiled by China's Ministry of Commerce (MOFCOM) to study the motivations of Chinese investment in Africa at the most micro level.
Over the period of 1998 – 2012, there were about 2000 Chinese firms investing in 4000 projects in over 49 African nations. Most of these investments are from the private sector, and are much smaller in size relative to the state-owned enterprises' mega-deals, which have been the focus of the media. These data provide insights into what the Chinese firms are doing in Africa and offer a snapshot about the allocation of the projects across countries and across sectors in Africa.
Chinese ODI is more concentrated in capital-intensive sectors in the more capital-scarce countries, suggesting that China has been an important source of external financing in Africa.
The world as a whole has six times as much direct investment in the U.S. as in Africa. China's investment, however, had more ODI in Africa ($26 billion) than in the U.S. ($22 billion) by end of 2013. So, China's ODI is much more concentrated in Africa than in advanced economies, relative to other source countries. Despite the difference, Chinese allocations of ODI across sectors in Africa are similar to those from other countries.
The Belt-and-Road Initiative proposed by Chinese President Xi Jin Ping will continue to promote trade and investment flows into Africa.
In December 2015, President Xi proposed the idea of a new era of "real win-win cooperation" between China and Africa. In addition to infrastructure development, which by itself will generate substantial economic returns in the region, President Xi's commitments will foster Africa nations' sustainable economic growth, industrialization, agriculture modernization, green development, as well as trade and investment facilitation. All these will result in poverty reduction and bring peace and security in the region.
Heiwai Tang is Assistant Professor of International Economics at the Johns Hopkins School of Advanced International Studies.
The author's views do not necessarily reflect CGTN Africa's editorial policy.