A handcart, motorcycle and rickshaws pictured on a flooded street in Somalia's capital, Mogadishu, on November 9, 2023. /CFP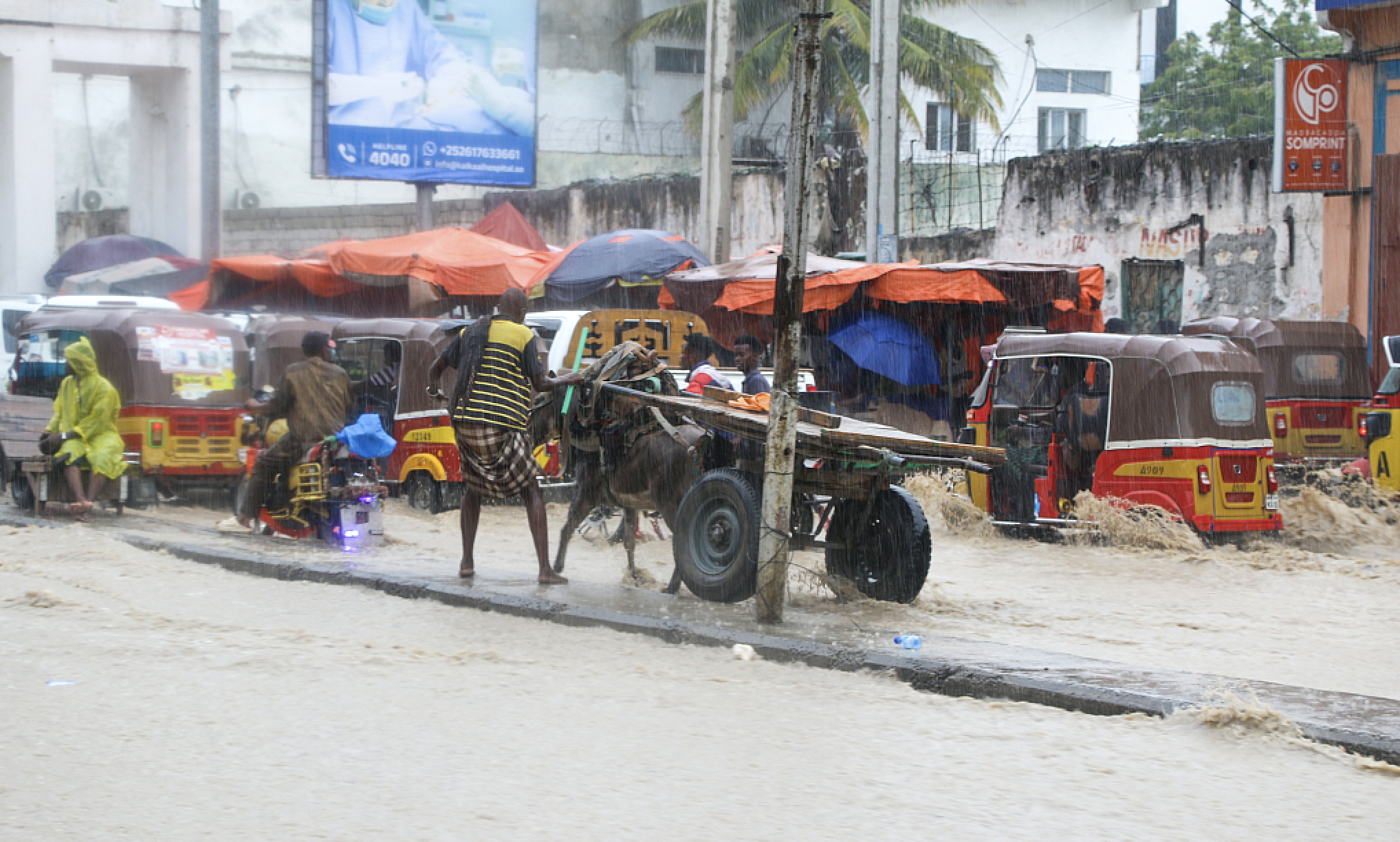 UN: Climate extremes risk keeping hunger in Somalia at record highs
Read
< 1
minute
The United Nations World Food Programme (WFP) warns that climate extremes will keep Somalia's hunger crisis at record highs.
Having only recently emerged from its longest recorded drought that pushed the country to the brink of famine, the current floods – by some estimates the worst in decades – have driven close to half a million people from their homes and crippled families' attempts to rebuild their drought-ravaged livelihoods.
"With these floods following right after the drought, it feels like a relentless bombardment of climate shocks for struggling families," said Laura Turner, WFP Somalia Deputy Country Director.
"Humanitarian aid brought people back from the brink of starvation in 2022, but Somalia is still facing the highest levels of hunger it has suffered in over a decade. We need to provide communities with the tools and knowledge to weather these extremes to break the crisis-driven cycle of hunger that has afflicted Somalia for too long."
Last week, the UN Office for the Coordination of Humanitarian Affairs (OCHA) released 25 million U.S. dollars in flood relief.  The package includes 10 million from the Central Emergency Response Fund and 15 million from the Somalia Humanitarian Fund. The money will be used in efforts to save lives, stem disease outbreaks, and address food insecurity.
The WFP has however appealed for more funds to scale anticipatory action programmes to build resilience, enable Somalia to adapt to the climate shocks, and break the cycle of crisis-driven dependence on humanitarian aid.
The agency said it is facing a funding gap of 378 million U.S. dollars from November 2023 to April 2024.