File Photo: Migrants are seen at the Libya-Tunisia border in Ras Ajdir, Libya, on July 26, 2023. /Xinhua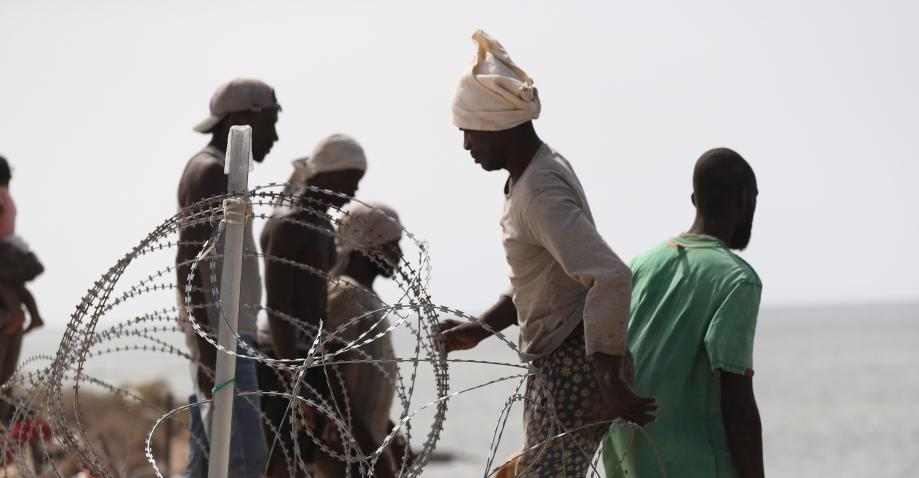 Tunisia, Libya to share responsibility for migrants stranded on border
Read
2
minutes
Tunisia and Libya announced an agreement to share responsibility for providing shelter for hundreds of migrants stranded at their border. Many of the migrants have been stuck there for over a month.
Tunisian authorities drove the migrants, primarily from sub-Saharan African countries, to the desert area of Ras Jedir. According to witnesses, rights groups and UN agencies, the migrants were left in the desert all that time to fend for themselves.
Aid groups said three groups of about 300 migrants from sub-Saharan African countries in total remain stranded there in life-threatening conditions.
A spokesman for Tunisia's interior ministry, Faker Bouzghaya, said during a joint meeting with Libyan authorities in Tunis that "we have agreed to share the groups of migrants who are at the border".
"Tunisia will take charge of a group of 76 men, 42 women and eight children," Bouzghaya told AFP.
Under the agreement, Libya will take in the remaining 150-200 migrants, humanitarian sources said.
'At least 27 deaths'
Earlier on Thursday, the  Libyan interior ministry announced the bilateral agreement to "put an end to the crisis of irregular migrants stranded in the border area".
In a later statement, it said there were no more migrants stranded at the border following the agreement, adding that joint patrols were being organised to "secure the border".
Some 40 kilometres (25 miles) south at Al-Assah, hundreds of other migrants were seen pouring into Libya, with no access to food, water and vital supplies until they were rescued by Libyan border guards in early August, according to an AFP team there.
Since the start of July, "at least 27 migrants" were found dead after being abandoned in the Tunisian-Libyan border area and another 73 were missing, a humanitarian source told AFP on Thursday.
Until Wednesday migrants had continued to arrive in Libya at Al-Assah at a rate of about 50 per day before being rescued by Libyan guards, the same source said.
Libyan authorities have come under sharp criticism by the UN over reported violence against migrants, about 600,000 of whom reside in the war-scarred North African country.
The two North African countries are major gateways for migrants and asylum seekers fleeing to Europe in the hopes of finding a better life.