Sosthene Munyemana, a Rwandan former gynaecologist, arrives for his trial on charges of genocide and crimes against humanity during the 1994 massacres in his home country, at the courthouse in Paris, France, November 14, 2023. REUTERS/Gonzalo Fuentes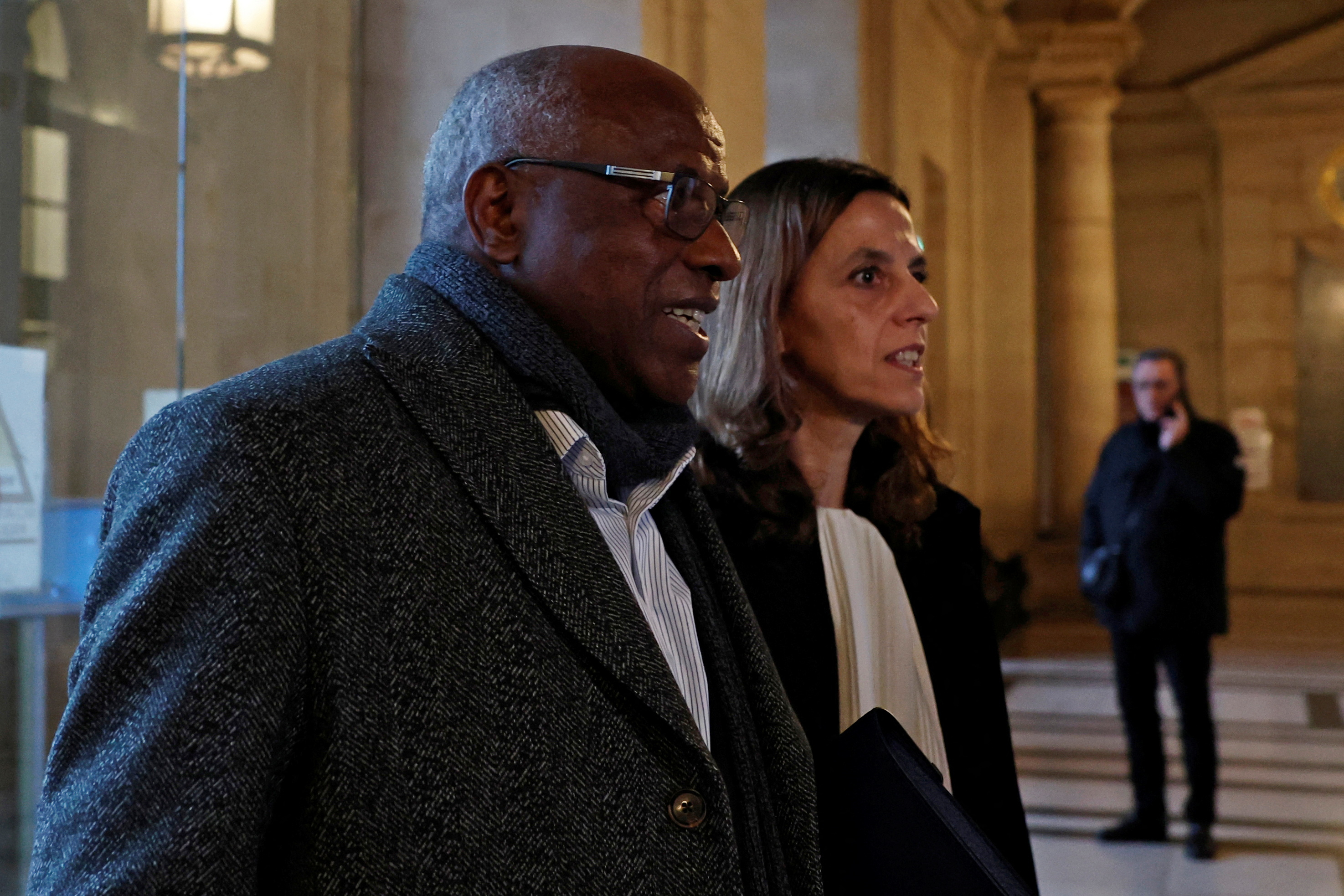 Rwandan doctor on trial in Paris over genocide charges
Read
< 1
minute
The trial against a Rwandan doctor accused of helping facilitate the 1994 genocide started on Tuesday in Paris.
68-year-old Sosthene Munyemana, nicknamed the Butcher of Tumba, is accused of planning and executing atrocities against Tutsis.
Around 800,000 Rwandans, most of them ethnic Tutsis, were killed by Hutu extremists during the 100 days of the genocide.
The doctor is accused of being involved in setting up roadblocks to select the people who were killed.
Menyemana is also accused of allegedly keeping people locked up in government offices in inhuman conditions before they were executed. Munyemana denied all the charges.
He countered the accusations, claiming the government office in Tumba, to which he had a key, served as a refuge for Tutsis escaping the carnage.
Menyamana has lived in France since 1994 under judicial control. In 2010, France rejected an extradition request from Rwanda.
His trial is scheduled to run until December 22.