Motorists queue to buy fuel in the central business district area in Abuja, Nigeria. /CFP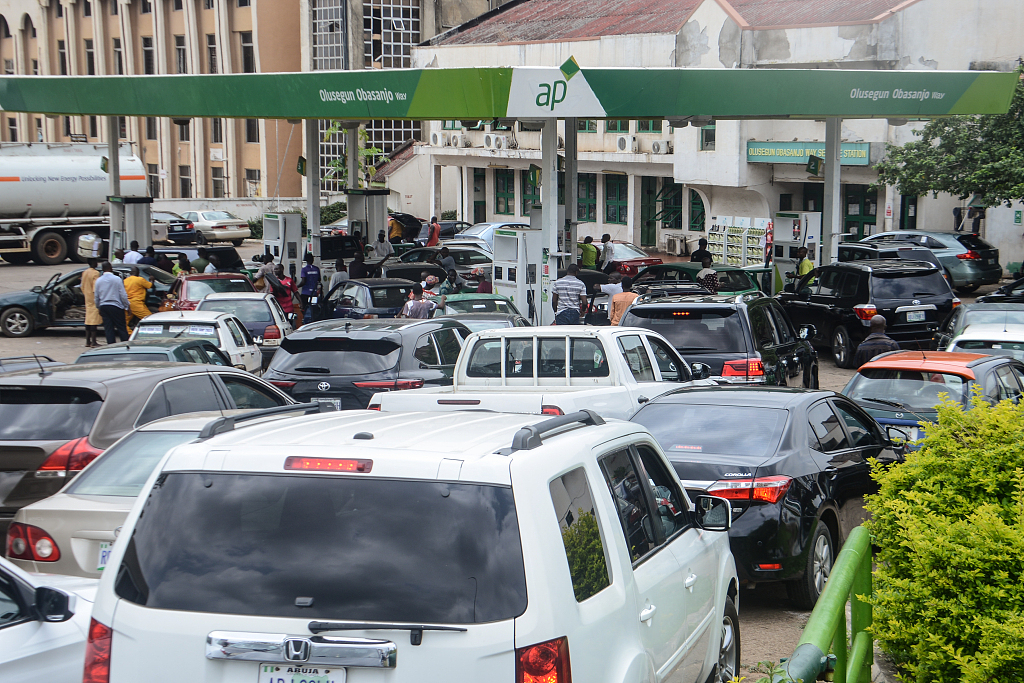 Nigeria petrol prices soar to 617 naira per litre after subsidy removal
Read
< 1
minute
Petrol prices in Nigeria are set to reach 617 naira ($0.7802) per litre. That's the highest price ever in Nigeria.  Fuel prices began soaring in May after President Tinubu scrapped a popular but costly fuel subsidy.
The subsidy kept fuel prices inexpensive for decades. It was good for consumers. But the subsidy cost the government $10 billion U.S. dollars last year alone.
Since ending the subsidy, 56 private firms have now been licensed to import petrol. Ten of them are expected to make supplies in the third quarter, ending the state-run Nigerian National Petroleum Corporation's (NNPC) import monopoly.
"Out of these 10, three of them that have already landed cargoes … and others are also indicating interest to import in August and September," Farouk Ahmed, head of the Nigerian Midstream and Downstream Petroleum Regulatory Authority (NMDPRA), said in a statement.
Nigeria, Africa's largest oil producer, imports almost all its refined fuel due to inadequate refining capacity and neglect of existing refineries.