A view of devastation in disaster zones after the floods caused by the Storm Daniel ravaged the region, on September 11, 2023, in Derna, Libya. /CFP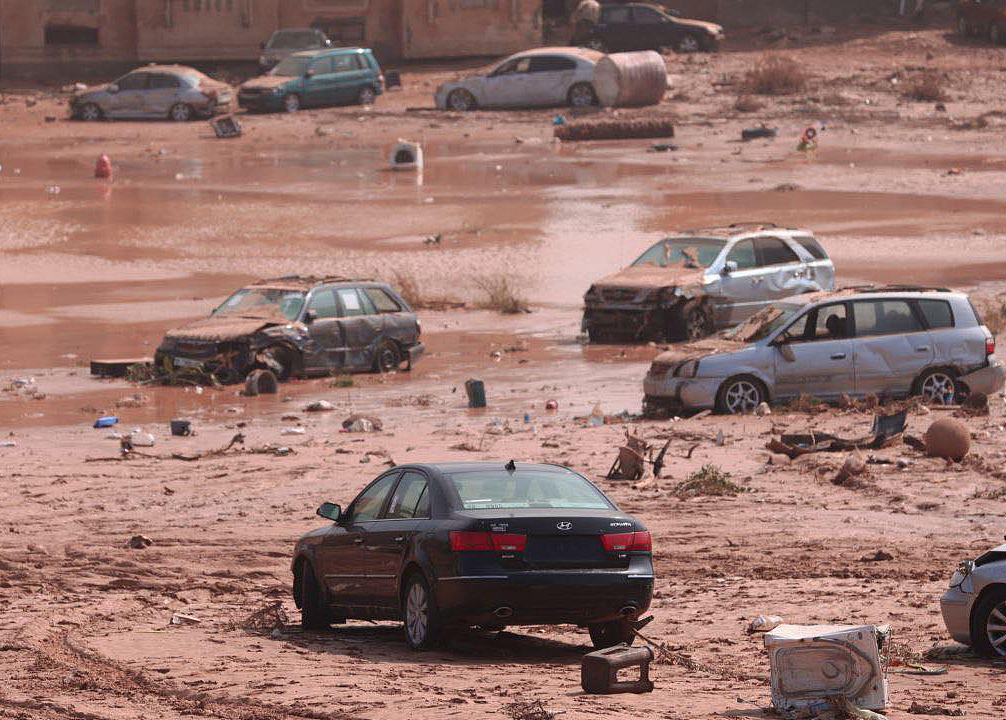 Libya seeks international support as floods death toll hits 2,000
Read
< 1
minute
Libya has declared three areas in its eastern Cyrenaica province a disaster area due to floods and asked for international help following the deadly floods in the eastern region that killed at least 2,000 people.
Fears are rife that the figure could rise higher as search and relief efforts continue, with thousands still missing.
Ahmed Mismari, the spokesperson for the Libyan National Army (LNA) that controls eastern Libya, said in a televised news conference that the disaster came after dams above Derna had collapsed, "sweeping whole neighbourhoods with their residents into the sea".
Mismari projected that the number of missing persons could be anywhere between 5,000 and 6,000.
The flooding was preceded by Storm Daniel, which swept in over the Mediterranean on Sunday, swamping roads and destroying buildings in the city of Derna, and hitting other settlements along the coast, including Libya's second biggest city of Benghazi.
In response to the tragedy, Türkiye's foreign ministry announced the country would send three aircrafts to transport a rescue team and humanitarian aid to the North African country.
The ministry said it was working with all institutions to coordinate its help and support to Libya.
Storm Daniel continued its charge into Egypt on Monday, but authorities allayed fears of any destructive potential, noting that it had lost its strength.
The African Union Commission's Chairperson Moussa Faki Mahamat called for international support to help Libya respond to the calamity.
Various countries and organizations have since expressed solidarity with Libya, with some expressing their willingness to offer support, including Canada, the European Union.