A part of Al Sahaba Mosque is seen amid destroyed buildings in the aftermath of the deadly storm that hit Libya, in Derna, Libya September 21, 2023. REUTERS/Zohra Bensemra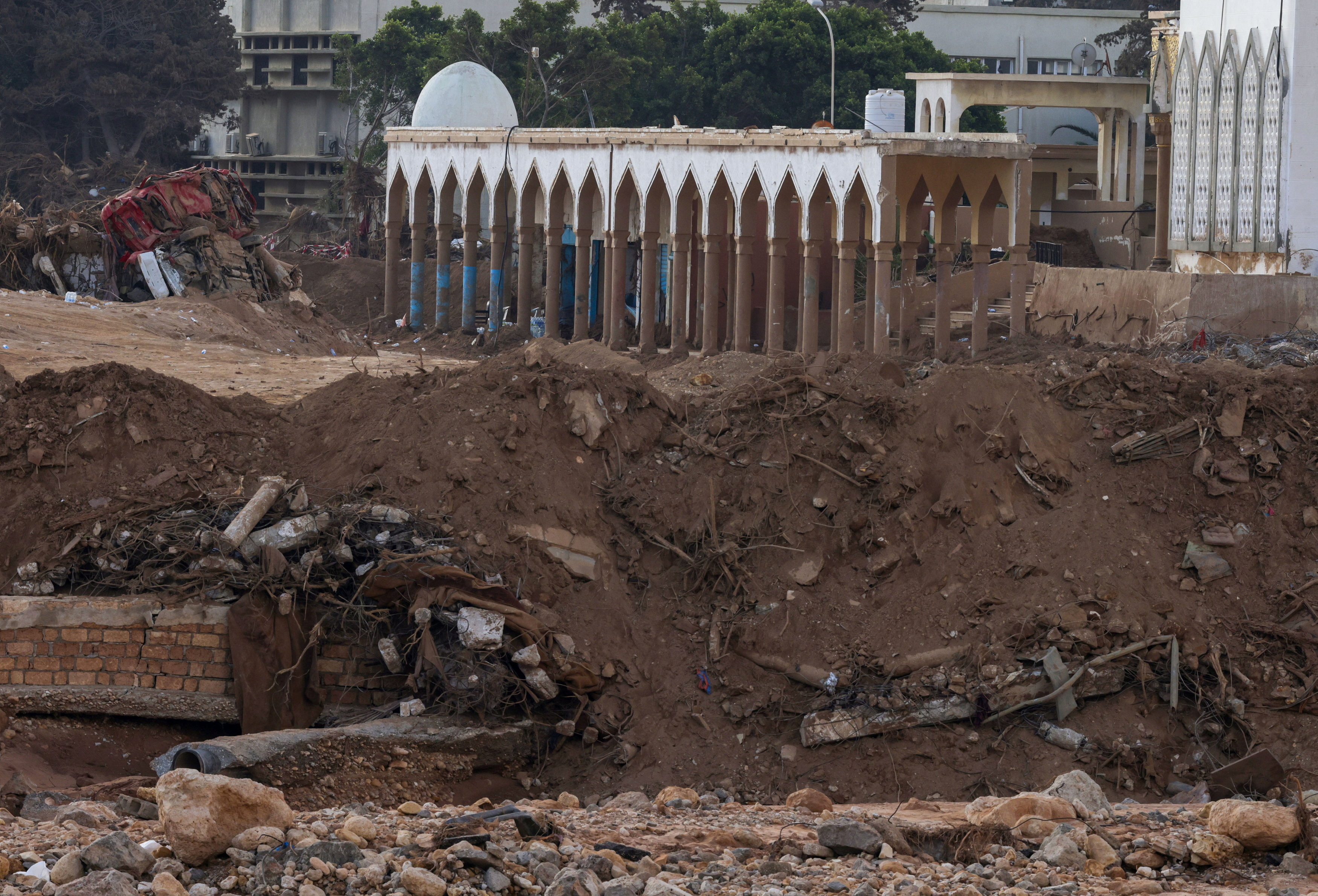 Libya orders 23 officials arrested after flood: prosecutor
Read
< 1
minute
In a statement, Libyan Public Prosecutor's Office said it was decided to detain 16 officials responsible for managing the country's dam facilities, six officials from the Water Resources Authority, and the Derna mayor "for deviating from the obligations of the mandate of managing funds allocated for the reconstruction and development of the city."
The flash flood, which witnesses likened to a tsunami, broke through two ageing dams on September 10 after a hurricane-strength storm lashed the area around Derna, a port city in Libya's east.
The officials are suspected of "bad management" and negligence, a statement from the prosecutor general's office said, adding that they served currently or previously in offices responsible for water resources and dam management.
Almost 3,900 people died in the disaster, according to the latest official toll, and international aid groups have said 10,000 or more people may be missing..
After opening a probe, Libya's prosecutor general Al-Seddik al-Sur said more than a week ago that the two dams upstream from Derna had been cracked since 1998.
But repairs begun by a Turkish company in 2010 were suspended after a few months when Libya's 2011 revolution flared, and the work never resumed, the prosecutor said on September 16, vowing to deal firmly with those responsible.
(With input from agencies)