President George Weah conceded defeat to former Vice President Joseph Boakai in a run-off election. File.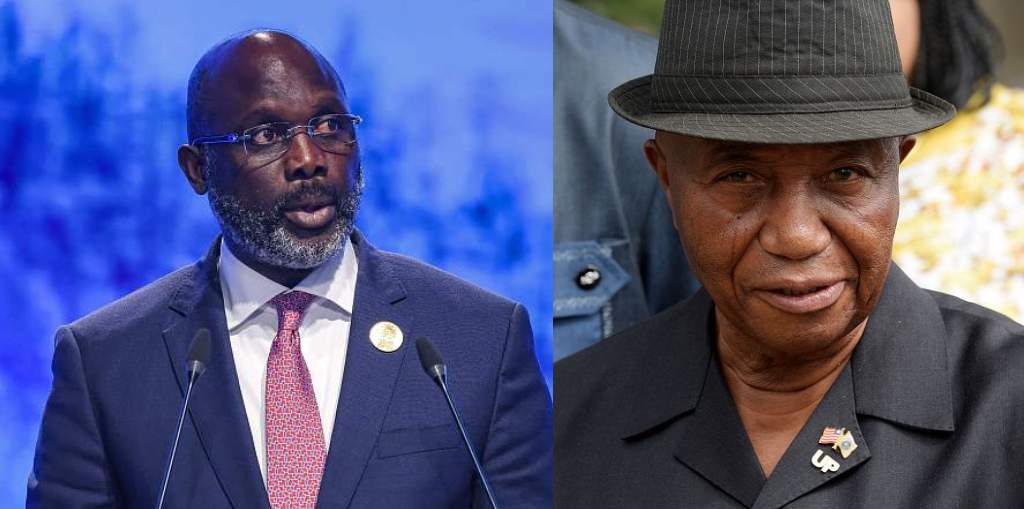 Liberian President George Weah concedes election defeat to Joseph Boakai
Read
< 1
minute
Liberia President George Weah on Friday conceded election defeat to opposition leader Joseph Boakai after a tight race.
Boakai, 78, a former vice president who lost to Weah in the 2017 election, led with 50.9% of the vote over Weah's 49.1%, with nearly all the votes counted, the country's elections commission said on Friday.
Preliminary results released on Saturday indicated that Weah, a legendary footballer, trailed Boakai, who led with nearly 51 percent of the vote.
Waeh gave a speech on a national radio broadcast admitting that he could not unturn Boakai's lead.
"The results announced tonight, though not final, indicate that Boakai is in a lead that we cannot surpass," Weah said, describing the results as a win for the country.
The election was a rematch of the 2017 presidential polls, where Boakai, who served as the vice president under Ellen Johnson Sirleaf, lost by a large margin.
The two finished neck-and-neck in the first round last month, with a national lead of just 7,126 votes for Weah.