Kenya's President William Ruto in Nairobi, Kenya, September 4, 2023. /REUTERS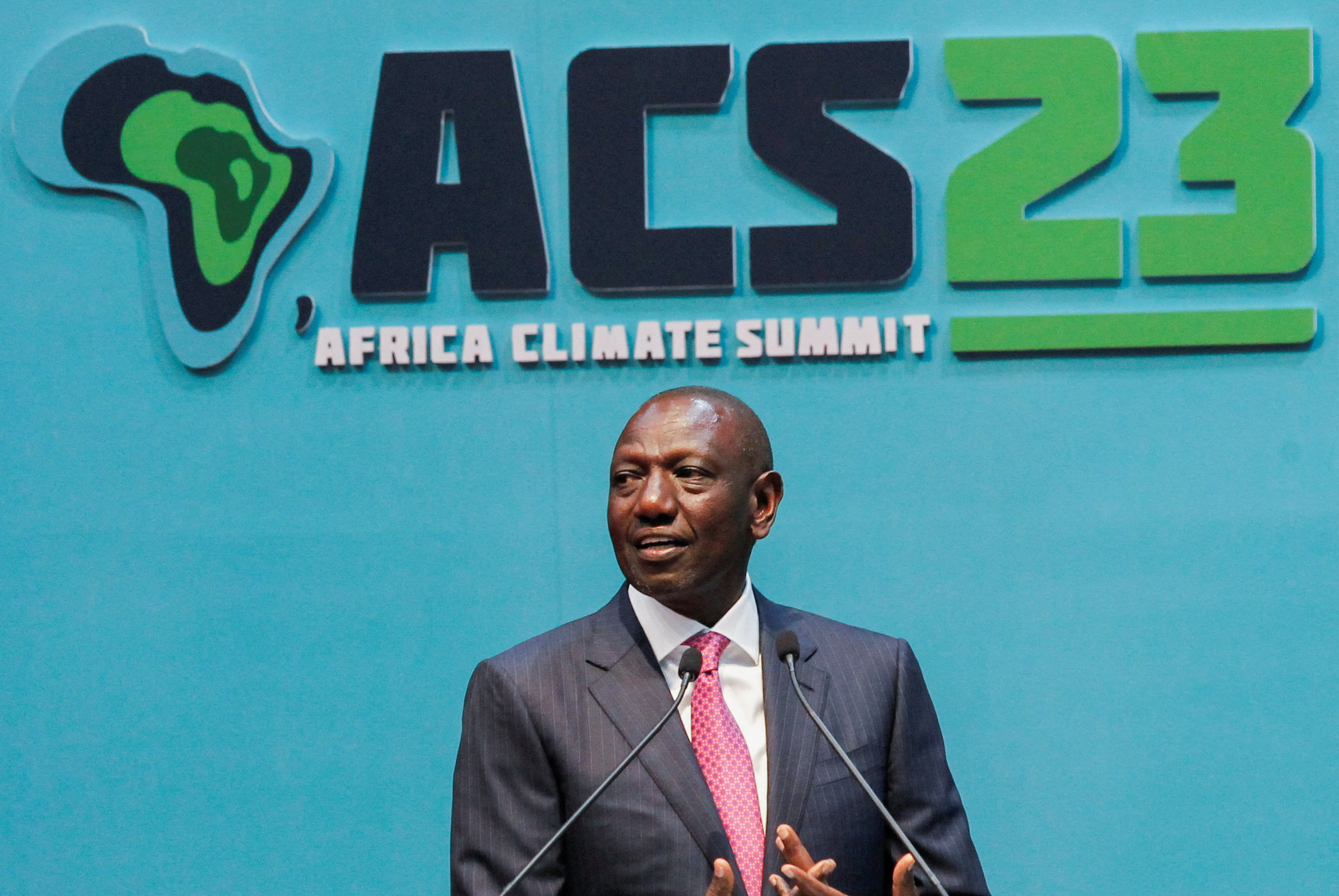 Kenya's leader says climate change is eating away Africa's GDP, calls for talks on global carbon tax
Read
2
minutes
Climate change is "relentlessly eating away" at Africa's economic progress and it's time to have a global conversation about a carbon tax on polluters, Kenya's president declared Tuesday as the first Africa Climate Summit began.
"Those who produce the garbage refuse to pay their bills," President William Ruto said.
The rapidly growing African continent of more than 1.3 billion people is losing 5 percent to 15 percent of its GDP growth every year to the widespread impacts of climate change, according to Ruto. It's a source of deep frustration in the region that contributes by far the least to global warming.
The summit's opening speeches included clear calls to reform the global financial structures that have left African nations paying about five times more to borrow money than others, worsening the debt crisis for many. Africa has more than 30 of the world's most indebted countries, Kenya's cabinet secretary for the environment, Soipan Tuya, said.
Kenya's president said Africa's 54 countries "must go green fast before industrializing and not vice versa, unlike (richer nations) had the luxury to do." Transforming Africa's economy on a green trajectory "is the most feasible, just and efficient way to attain a net-zero world by 2050," he said.
Climate finance is key, speakers said, with richer nations' promise of 100 billion U.S. dollars a year in climate finance to developing countries still unfulfilled. Ruto said the summit declaration will "firmly encourage" everyone to keep their promises.
The United Arab Emirates, which will host the next United Nations climate meeting, announced it plans to invest 4.5 billion U.S. dollars in Africa's "clean energy potential."
The African continent has 60 percent of the world's renewable energy assets and more than 30 percent of the minerals key to renewable and low-carbon technologies. One goal of the summit is to transform the narrative around the continent from victim to assertive, wealthy partner.