FILE: Floods caused by heavy rainfall in Nairobi, Kenya, on April 29, 2016. /CFP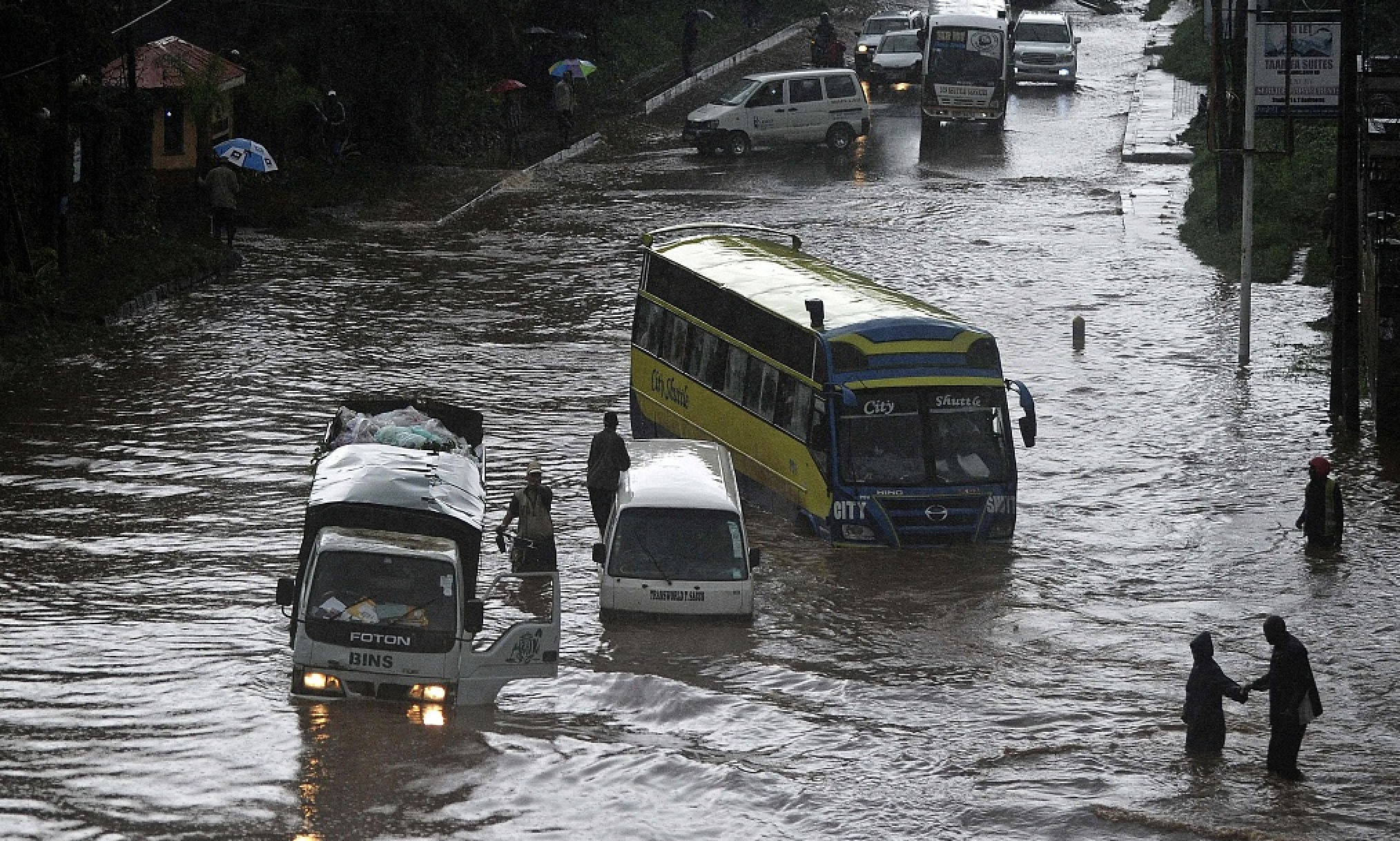 Kenya to deploy military to aid in preparations for El Nino rains
Read
< 1
minute
The Kenyan government will deploy its military and the National Youth Service to counties to assist in regional preparation efforts ahead of the anticipated El Niño rains, Deputy President Rigathi Gachagua said on Thursday.
Gachagua made the announcement at a meeting in Nairobi with county governors and other stakeholders, in which they deliberated the country's preparations for the forecasted heavy downpour.
The Kenya Defense Forces and the NYS will be tasked with helping to unclog drainage systems among other tasks, to help stop flooding when the rains begin.
The Kenya Meteorological Department issued a warning in August about the likelihood of El Niño rainfall occurring in the country between October and December 2023.
The agency warned at the time that the phenomenon will be accompanied by heightened rainfall, with a potential for flooding and landslides in certain regions of the East African country.
"We are working around-the-clock to refine and consolidate the response plan to lessen its negative impact in regions expected to be hit hard by the heavy rainfall.," said Gachagua.
Nairobi-based IGAD Climate Prediction and Applications Centre also warned in August that the Horn of African region had a high chance of heavy downpours, which could "quickly become a curse".