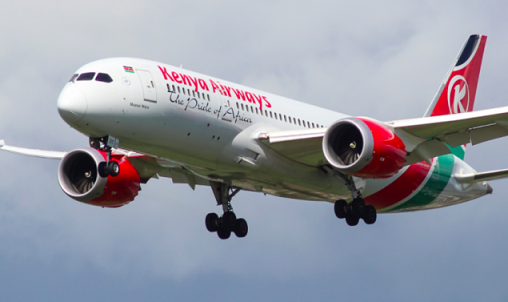 Kenya Airways postpones flight to Somalia
Read
< 1
minute
Kenya's national airline postponed the launch of its direct flight to the Somali capital Mogadishu from Nairobi until December 5.
Kenya Airways initially scheduled to launch the direct flights on Thursday, from Jomo Kenyatta International Airport (JKIA) to Aden Adde International Airport, but said it had pushed the launch to the later date "due to additional airline and operational requirements beyond our control."
The airlines CEO Sebastian Mikosz, however, said he expected the hitches to be sorted out soon in order for the flights to commence.
"Kenya Airways wishes to inform our customers and the public that the launch of the Nairobi- Mogadishu route that was scheduled to commence on November 15 has been postponed to December 5," he said.
"We are engaging the relevant authorities on the necessary approvals and we expect to finalise this process as soon as possible and officially start operations for this eagerly awaited route," he added.
Kenya Airways' plan to fly to Mogadishu comes after Ethiopian Airlines resumed flights to the city on November 2, the first time in four decades.
Both airlines hope their flights to Somalia will boost regional trade and build better relations between the Horn of Africa nation and its neighbours.