The head of Guinea's junta Colonel Mamady Doumbouya at the UN Assembly. PHOTO/Reuters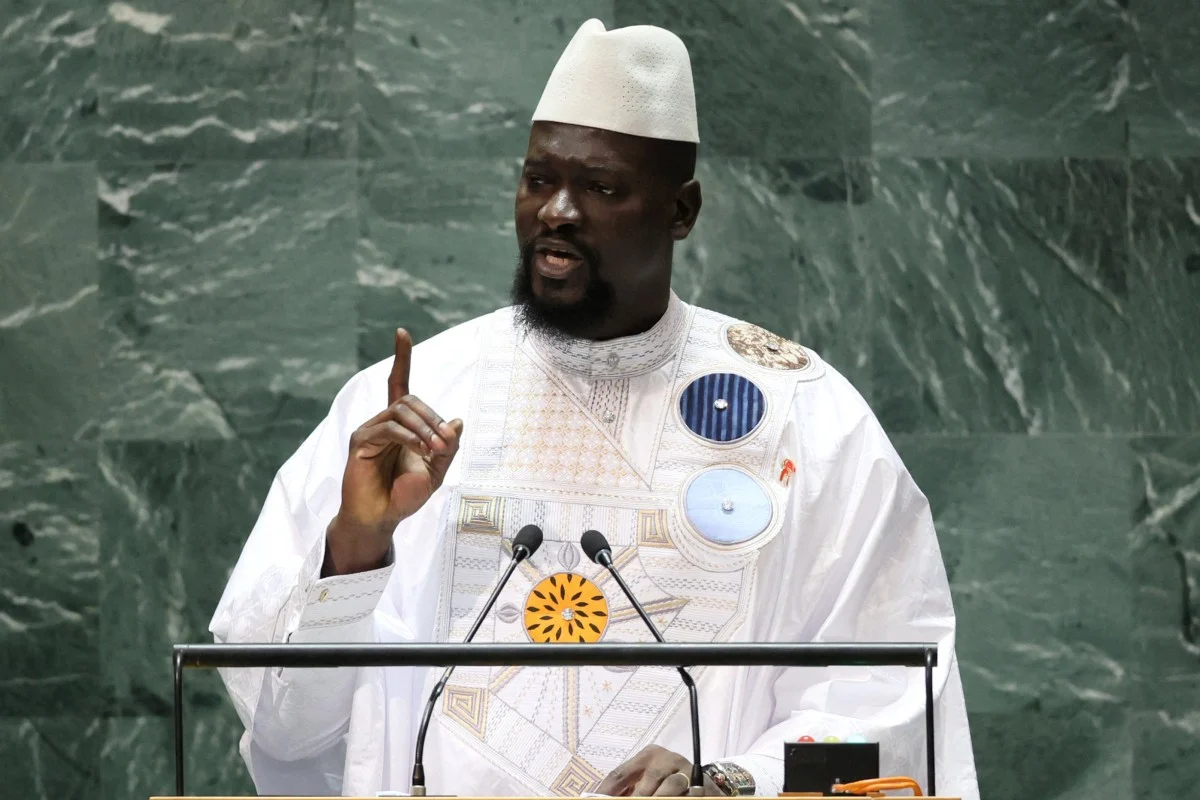 Guinea's military leader tells UN To 'Stop lecturing' Africa
Read
< 1
minute
The head of Guinea's military government Colonel Mamady Doumbouya defended the use of military intervention in politics during a UN address Thursday, following a recent series of coups in Africa.
"Africa is suffering from a model of governance that has been imposed on us. A model that is certainly good and effective for the West, which designed it over the course of its history, but which is having trouble adapting to our reality," he told the UN General Assembly, speaking in French.
Abandoning his typical uniform and beret for more traditional African attire, a white boubou and hat, Doumbouya defended himself saying he wasn't just another soldier "who wants to twist the neck of democracy" and "impose his dictatorship".
"A putschist isn't just someone who takes up arms, who overthrows a regime," he said, adding that, "The real putschists, the most numerous, who are not the subject of any condemnation, it is also those who scheme, who use deception, who cheat in order to manipulate the texts of the Constitution in order to maintain themselves in power externally."
He said he had taken action in Guinea "to save our country from complete chaos."
At the time of the coup, Guinea had experienced months of protests against then-president Alpha Conde's changes to the constitution and re-election for a third term.
He called on Africa's young and old to break with the old world order, while defending non-alignment.
"Paternalized Africa, the old Africa, is over," he said.
Doumbouya came to power in a coup in September 2021 after 11 years of civilian rule.
Doumbouya is the only coup leader from the region to be speaking at the UN General Assembly this year.