FILE: An employee sits at an EgyptAir Airlines ticket office at Charles de Gaulle airport, operated by Aeroports de Paris, in Roissy, France, on Thursday, May 19, 2016. /CFP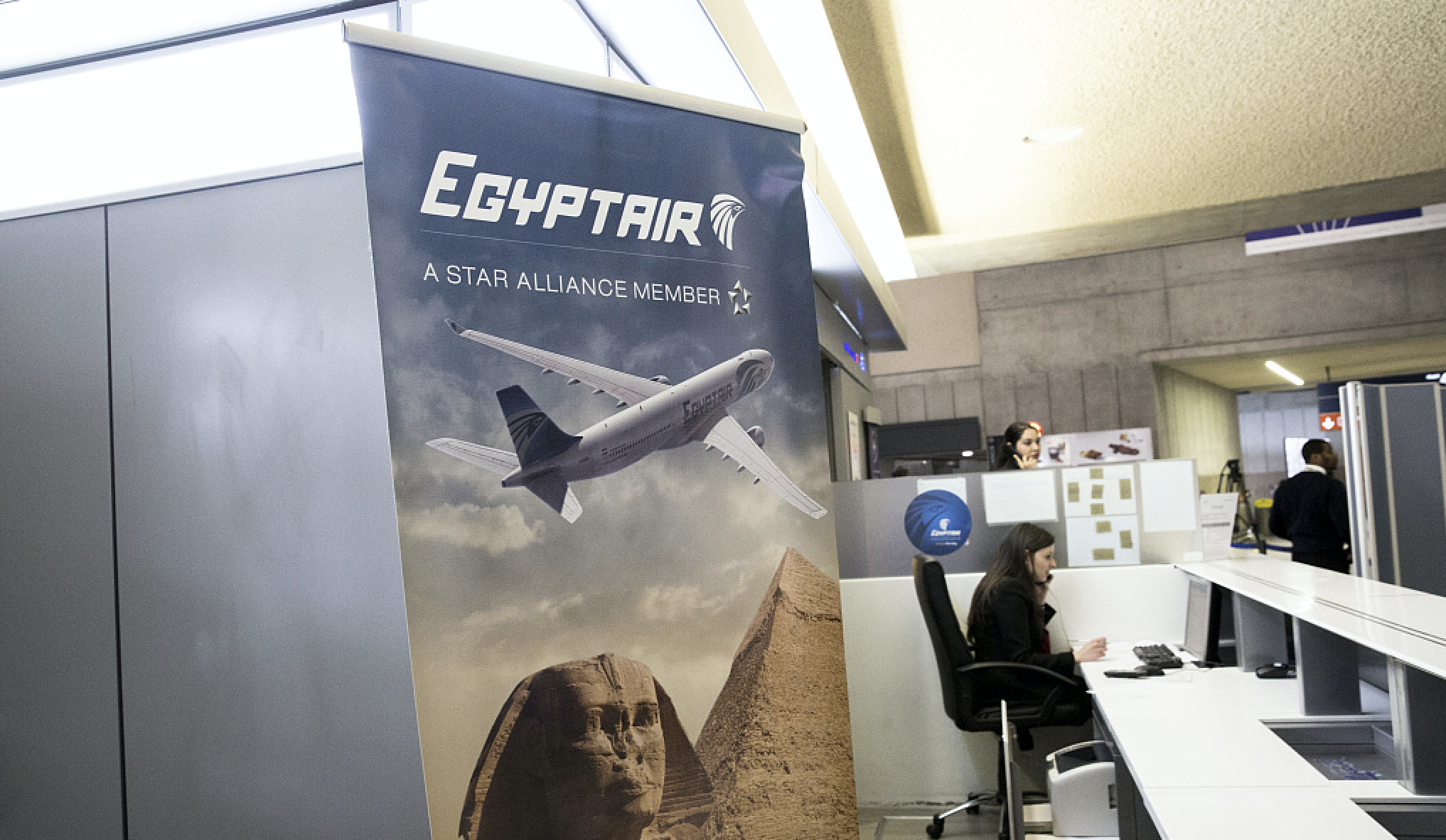 EgyptAir set to receive 18 Boeing 737 Max 8 aircraft
Read
< 1
minute
Egypt's national carrier, EgyptAir, is set to increase its fleet size with the arrival of 18 Boeing 737 Max 8 aircrafts.
According to Bloomberg News, the state-owned airline will take on the aircrafts as part of a leasing agreement with Air Lease Corp, with a possible announcement at the Dubai Air Show.
The airline has been on a drive to increase its fleet size as it aims to strengthen revenue amid a rebounding aviation sector after three years of COVID-induced losses.
In February, EgyptAir took delivery of its first A321-NEO from Airbus' Delivery Centre in Hamburg to become the first African operator of the aircraft.
The Egyptian flag carrier's fleet expansion and improvement  strategy aims to support its route development plan, with a goal of bringing to 96 the number of destinations. The 90-year-old airline currently operates flights to more than 70 destinations across some 60 countries.
Like many airlines globally however, EgyptAir is also facing supply delays.
Earlier this year, the Chairman and CEO of Egyptair, Yehia Zakaria, said the airline was seeking ways of solving the supply delay issue in order to stay on track with its growth strategy, which also encompasses bolstered cargo operations.
"We are looking for permanent solutions regarding plane acquisition and engineering as there are supply chain problems. We have to make fast decisions," Zakaria said in July.