FILE PHOTO: Samuel Eto'o, president of the Cameroonian Football Federation. /CFP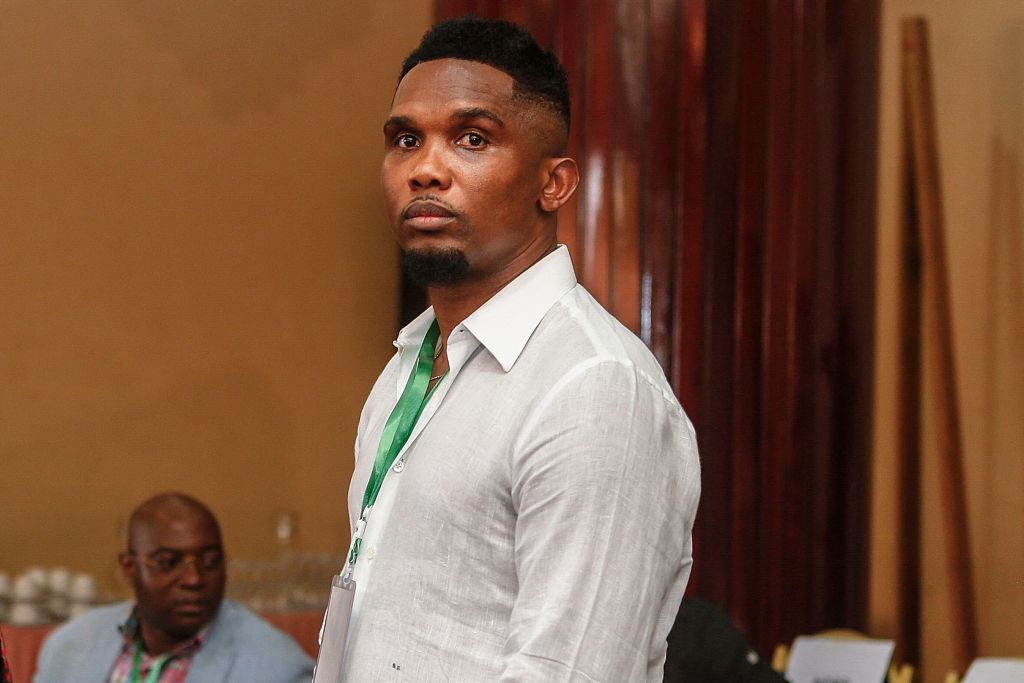 Cameroon football legend Samuel Eto'o under investigation by CAF
Read
< 1
minute
The Confederation of African Football (CAF) is investigating allegations of improper conduct by Cameroonian Football Federation (FECAFOOT) president, Samuel Eto'o.
CAF launched the investigation after receiving written statements from several Cameroonian football stakeholders to look into Eto'o's conduct.
"CAF is looking into these requests based on and in accordance with the CAF Statutes and Regulations. Whilst the allegations are prima facie serious, Mr. Samuel Eto'o is presumed to be innocent until an appropriate judicial body concludes otherwise," CAF said in a statement.
CAF won't discuss the charges Eto'o faces and says it will not issue another public statement until the investigation is complete.
42-year-old Eto'o, a four-time African Footballer of the Year, was elected to lead FECAFOOT for a four-year term in December 2021.
Despite ascending to office on the back of pledges to implement a wide range of reforms to improve the sport, his tenure has been dogged by concerns over his management of the federation.