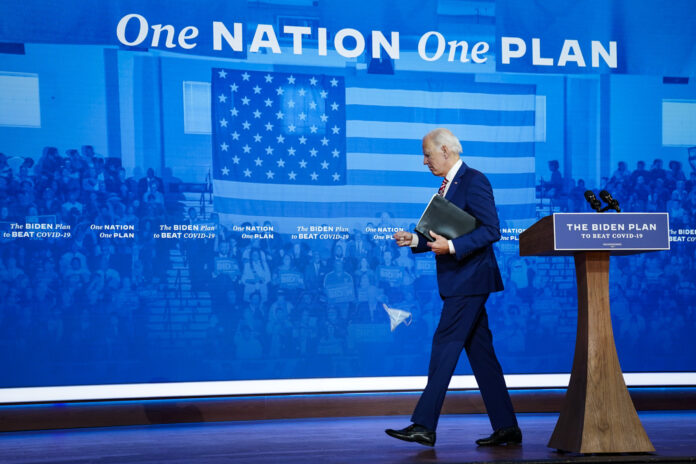 Biden campaign says willing to fight Trump in court
Read
< 1
minute
The presidential campaign of Democratic nominee Joe Biden said on Wednesday it is prepared to fight U.S. President and Republican nominee Donald Trump in court if he tries to stop the vote counting.
In a statement delivered early Wednesday from the East Room at the White House, Trump said he would go to the Supreme Court because "we want all voting to stop."
Biden campaign manager Jen O'Malley Dillon said in a statement that the Biden side has "legal teams standing by ready to deploy to resist that effort."
U.S. news networks have yet to declare victory for Biden or Trump. To win the presidency, either candidate must secure 270 electoral votes in the country's electoral college system.
However, Trump said earlier in the day his reelection campaign has produced "phenomenal" results and is "winning everything," as vote counting continues in multiple "battleground states."
"We did win this election," Trump said from the East Room at the White House, about an hour after Biden expressed confidence about winning the election while calling for patience from his supporters as well as Republicans.