RUSSIA, ST PETERSBURG - JULY 25, 2023: Flags promoting the 2nd Russia-Africa Economic and Humanitarian Forum are pictured outside St Isaac's Cathedral. The summit is scheduled to be held in St Petersburg on July 27-28. Vladimir Smirnov/TASS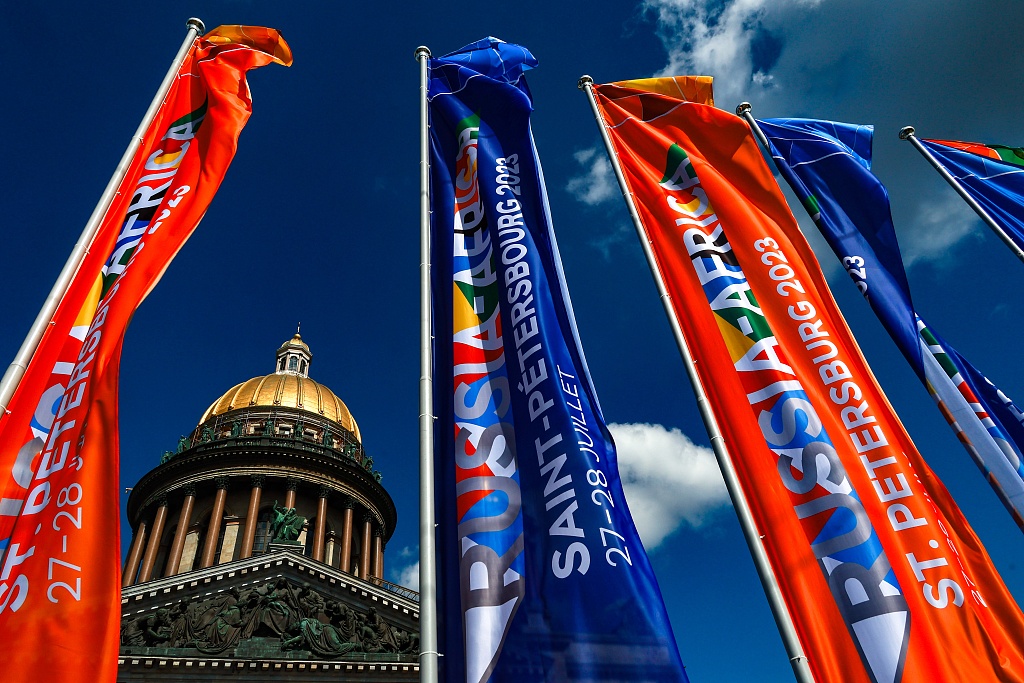 What to expect in the Russia-Africa summit
Read
< 1
minute
African heads of state and Russian officials  have started arriving for the second Russia-Africa summit which will be held this week, from July 27 to 28, in St. Petersburg.
Some of the key issues to be discussed will include food security that is likely to be high on the agenda after Moscow's withdrawal from the Black Sea grain deal last week. That move threatens to cause food shortages in parts of Africa and push up global food prices.
The African Union has expressed "regret" over Russia's decision. According to Russian news agency TASS, President Vladimir Putin yesterday said Russia will continue "vigorously working" toward sending grain, food and fertilizer to Africa. Some countries will also discuss military cooperation.
Also, expected to feature is the engagement of several African countries with the Wagner group.
In addition, President Vladimir Putin and the leaders of a number of African states will continue to discuss possible ways of settling the situation around Ukraine within the African Peace Initiative, which they launched in St Petersburg in June. African-led efforts to broker peace discussions between Russia and Ukraine last month saw seven African heads of state hold talks with the leaders of both countries.
Dozens of intergovernmental and interdepartmental agreements in trade, economic, investment, scientific, technical, cultural and humanitarian areas are expected to be signed.
The last summit was held four years ago.