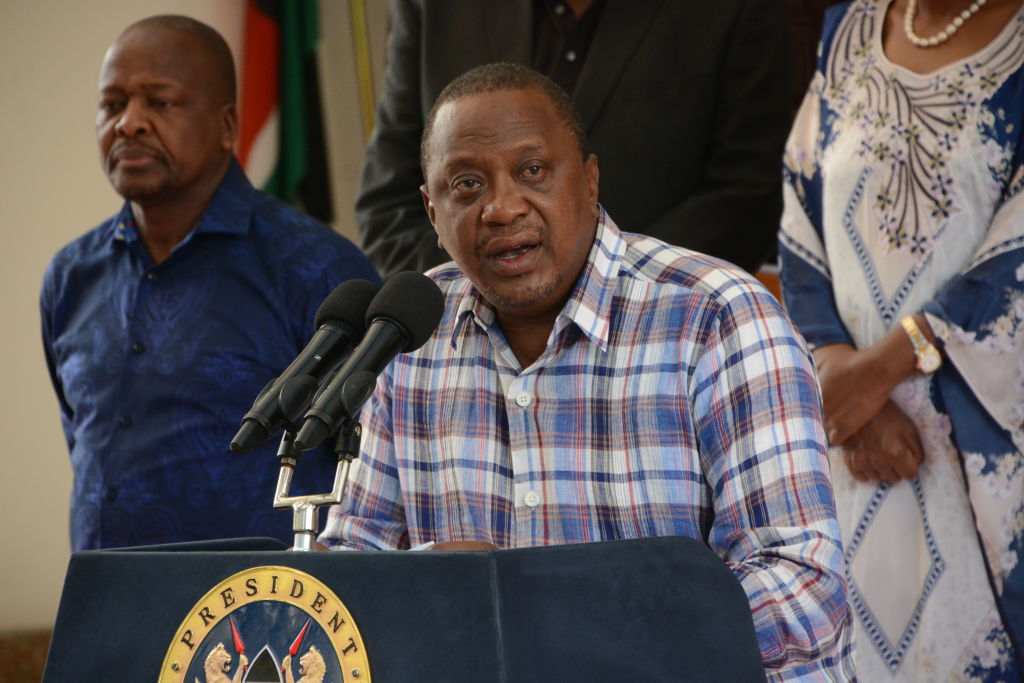 UPDATE: Kenya extends curfew, closure of schools to January 2021
Read
2
minutes
Kenyan President Uhuru Kenyatta on Wednesday announced a series of measures to contain the spread of the coronavirus amid a recent resurgence in the number of confirmed cases.
Kenyatta announced an extension of the nationwide curfew until January next year.
"The nationwide curfew is extended up to the third of January, 2021… that beginning tonight, the fourth of November, the curfew will now be enforced between 10pm and 4am in the morning," Kenyatta said.
All bars, restaurants, and other establishments open to the public will now have to close by 9pm, as a consequence of changes to the curfew, with the president urging their operators to ensure that the laid-out protocols were adhered to.
"Those who fail will have their establishments immediately shut down," he added.
Kenyatta said schools will remain closed until January 2021 with the exception of examination classes which have already resumed.
"With respect to the examination classes that have already resumed learning, I hereby order that they continue with their learning and examination preparations but under heightened health safety measures; and with that, also order that all basic education classes resume in-person learning in January of 2021."
A number of learning institutions have recently reported cases of students or teachers testing positive for COVID-19 prompting some of them to close.
Kenyatta also announced a suspension of all political gatherings and rallies for 60 days; anyone holding such meetings shall hold them in halls.
He also directed all state and public officers aged 58 and above or those who are immune-compromised to work from home, unless they served in critical sectors.
However, orders governing religious gatherings remained unchanged, with those failing to ensure the protocols are followed will be stopped from holding further gatherings.
Kenyatta said the country's positivity rate had increased to 16 percent in the month, four times what it was a month earlier.
"October has gone down as the most tragic month in our fight against COVID-19," he added.
Kenya has so far reported 58,587 confirmed cases, including a new daily record of 1,494 cases on Wednesday, and 1,051 deaths.