Women who fled the conflict in Sudan await the distribution of international aid rations at the Ourang refugee camp, near Adre town in eastern Chad on August 15, 2023. /CFP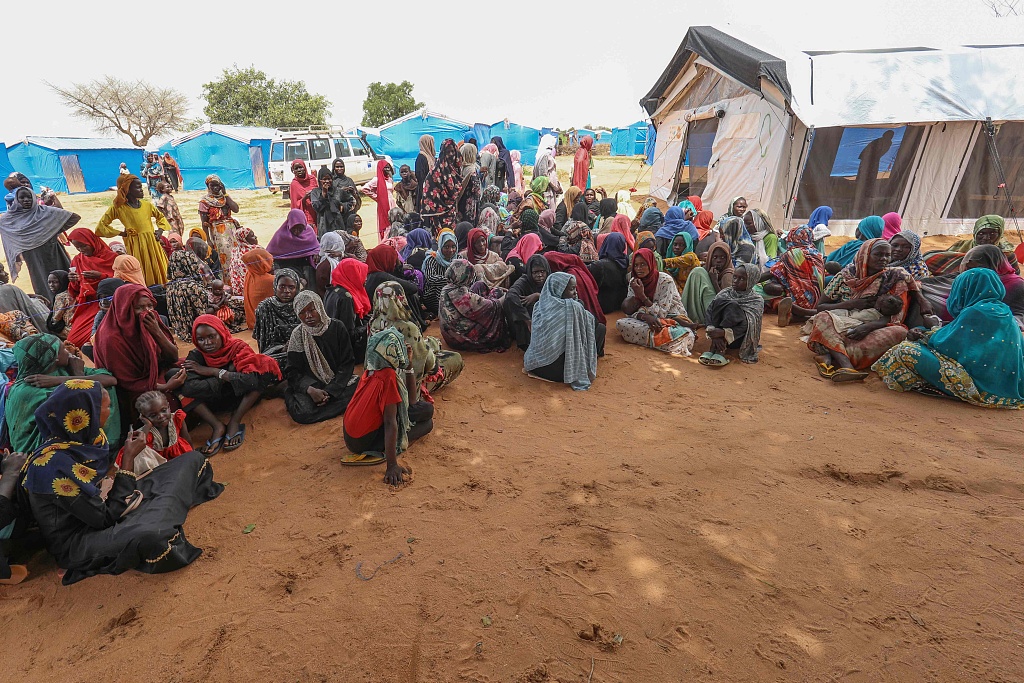 UN appeals for more funding for Sudanese refugees in Chad
Read
< 1
minute
Chad urgently needs further international support to help it cope with the surge in the number of refugees arriving from conflict-hit Sudan, United Nations High Commissioner for Refugees Filippo Grandi said.
Grandi's appeal comes following his four-day visit to Chad during which, according to the UNHCR, he witnessed the dire humanitarian situation unfolding on the ground.
"I have been inspired by the generosity and the solidarity of the people of Chad and the tireless efforts of their government to welcome the refugees. The international community, including development actors, must redouble their commitment to help them," said Grandi.
Chad is host to the largest group of Sudanese refugees – more than 400,000 – but has so far only received about 207.3 million U.S. dollars against total requirements of 1 billion U.S. dollars for the regional refugee response.
The UNHCR pointed out that 86 percent of the refugees that have arrived in Chad are women and children, underscoring the critical nature of the situation and the specific needs.
The agency acknowledged that humanitarian partners have made considerable efforts to ensure access to basic services such as health, water, sanitation and food, but warned that the new influx is putting pressure on already stretched resources and communities, with current funding levels insufficient to address both the emergency and long-term development needs of refugees and their hosts.
"These refugees and the generous communities hosting them cannot afford to wait for the crisis to end to receive the world's attention and support. We must continue to urgently bolster the humanitarian response today, while laying the foundations for strong socio-economic development for the future" Grandi said.
More than 5.2 million people have been displaced by the Sudan conflict.