FILE PHOTO: Soldiers with the UPDF (Uganda People's Defence Forces) are seen during a patrol in eastern democratic Republic of Congo. /CFP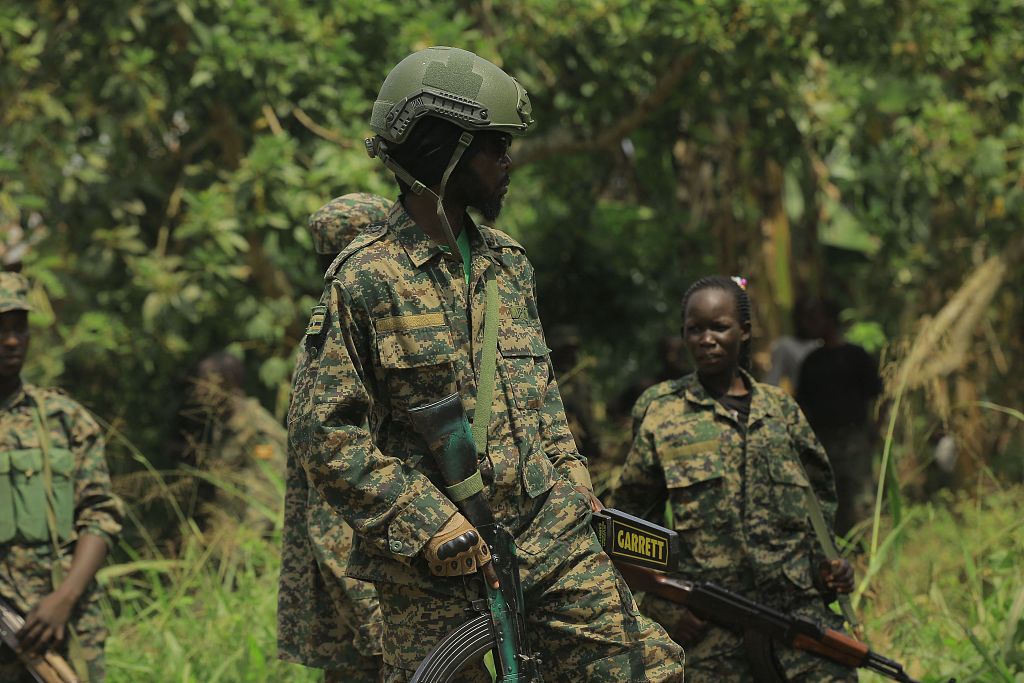 Ugandan, Congolese military rescue 14 women from ADF captivity
Read
< 1
minute
Fourteen women kidnapped by Allied Democratic Forces (ADF) rebels are now free from captivity.
The Uganda People's Defense Forces (UPDF) and the Armed Forces of the Democratic Republic of Congo (FARDC) carried out the rescue mission on Monday night.
In a statement released on Tuesday, the UPDF said a woman serving as Abu Waqas' wife was among the 14 women freed.
The statement also said the woman has been in the ADF ranks for five years.
Abu Waqas led a group that attacked a school in Uganda's Kasese district in June and 38 people were killed.
The statement added that the joint forces are still pursuing the rebels.
(Story compiled with assistance from wire reports)