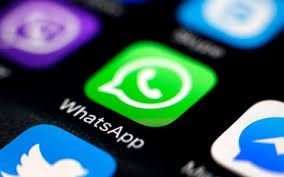 Uganda approves 'WhatsApp tax'
Read
< 1
minute
Ugandans who use the internet messaging service WhatsApp will be charged a daily tax of 200 shillings after parliament approved a controversial new law on Wednesday.
It comes into force on 1 July.
Mobile money transactions will also be taxed, with a 1% levy on the total value of each transaction.
At least three members of parliament criticised the new rules as "double taxation", according to the privately-owned Daily Monitor newspaper.
Most of the resistance came from younger MPs Robert Kyaggulanyi, aka Bobi Wine, from Kyaddondo East  – as well as Joshua Anywarach and Silas Aogon of Kumi Municipality. They all say that because users access WhatsApp through taxed airtime, an additional tax would be an infringement on users' rights.
But junior Planning Minister David Bahati rejected the assertion that government is taxing data or internet, saying it is only the service being taxed. He said with only Sh5 charge per a day, each consistent WhatsApp user will pay only Sh1,900 in one year.
But the Excise Duty (Amendment) Act, 2018, also extends to the kitchen, with cooking oil facing a Sh5 (Ush200) levy per litre.
This pushed more MPs to put up spirited counter arguments against the new taxes, arguing they would break the backs of many Ugandans struggling to make ends meet.