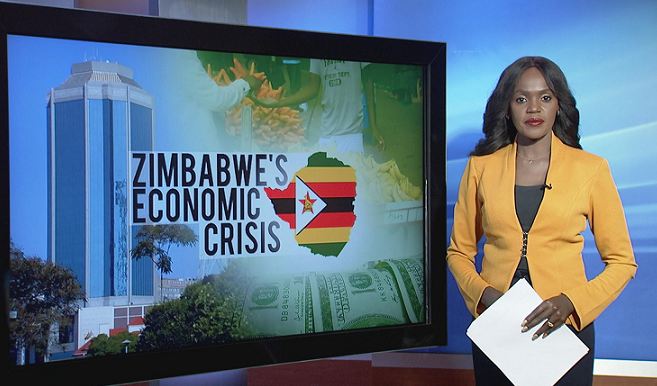 #TALKAFRICA: Zimbabwe Economic Crisis
Read
< 1
minute
Zimbabwe is grappling with the worst economic crisis in a decade. The road to economic recovery appears to be "long and bumpy" as yet another cash crunch hits the Southern African country. Faced with mounting debt and foreign currency shortages, Zimbabweans now fear the return of scenes from ten years ago.
Even as the government moves to seize control of the situation, the economy remains uncertain in what has emerged as President Emmerson Mnangagwa's biggest challenge since his inauguration in August. So how severe is Zimbabwe's economic crisis? And what solutions are in the offing, as the country seeks a stable future?
Catch this week's episode of #TalkAfrica from 1730GMT on DSTV 409 and StarTimes 123, as Beatrice Marshall discusses this with Rishon Chimboza (Head of Africa Practice, East African region) and Chris Vandome (Research Associate, the Africa Programme, Chathama House).