FILE - Sudan's Army chief Gen. Abdel-Fattah Burhan speaks following the signature of an initial deal aimed at ending a deep crisis caused by last year's military coup, in Khartoum, Sudan, Dec. 5, 2022. Burhan, Sudan's top army general has fired the country's paramilitary leader, on Friday, May 19, 2023. (AP Photo/Marwan Ali, File)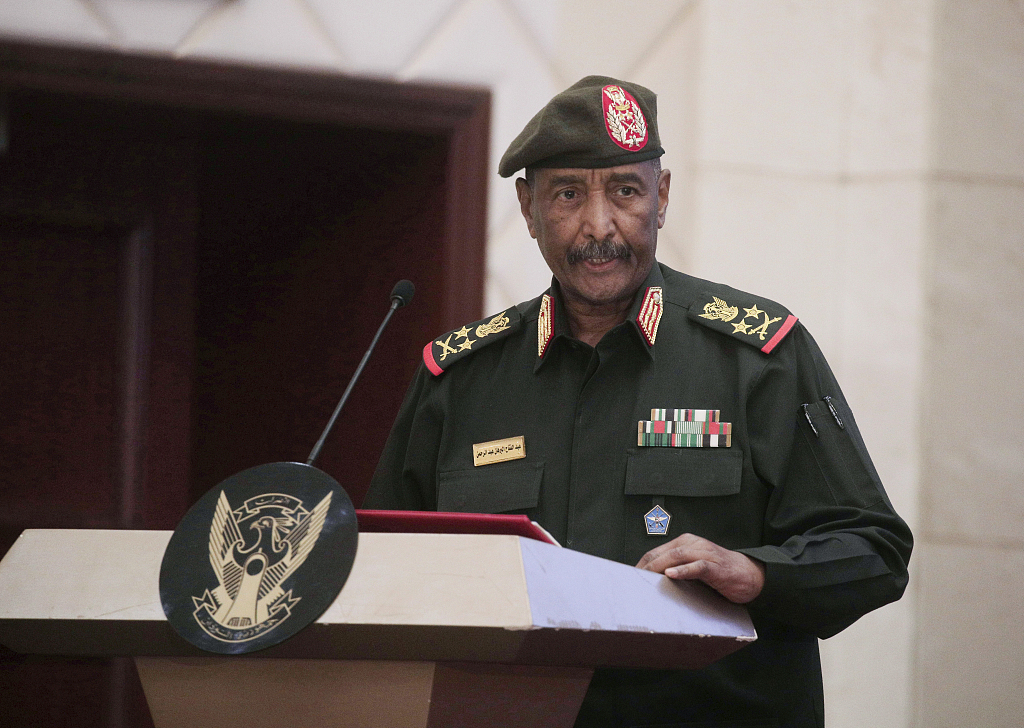 Sudan's Burhan heads to Egypt to meet President Sisi
Read
< 1
minute
Sudan's military leader Abdel Fattah al-Burhan heads to Egypt on Tuesday to meet Egyptian President Abdel Fattah al-Sisi.  The two men are expected to hold talks on the latest developments in Sudan.
This is al-Burhan's first trip outside of Sudan since the start of the current conflict between Sudan's military and the powerful paramilitary Rapid Support Forces (RSF).
Burhan visited Sudan's eastern coastal city of Port Sudan on Monday, where he said a military operation that included naval and air forces enabled him to safely leave army headquarters in the capital, Khartoum.
Addressing cheering soldiers in Port Sudan, Burhan ruled out negotiations with the RSF.
"We do not make deals with traitors, we do not make deals with anyone who has betrayed the Sudanese people," Burhan told soldiers at the Flamingo Base in Port Sudan on the Red Sea.
His speech came one day after the head of the RSF expressed openness to talks and a long-term ceasefire, and days after Burhan emerged from the capital Khartoum for the first time since the war broke out.
Egypt has longstanding ties with the Sudanese army and its top generals. In July, Sisi hosted a meeting of Sudan's neighbours and announced a plan for a ceasefire. A series of fragile truces, brokered by the U.S. and Saudi Arabia, have failed to hold.