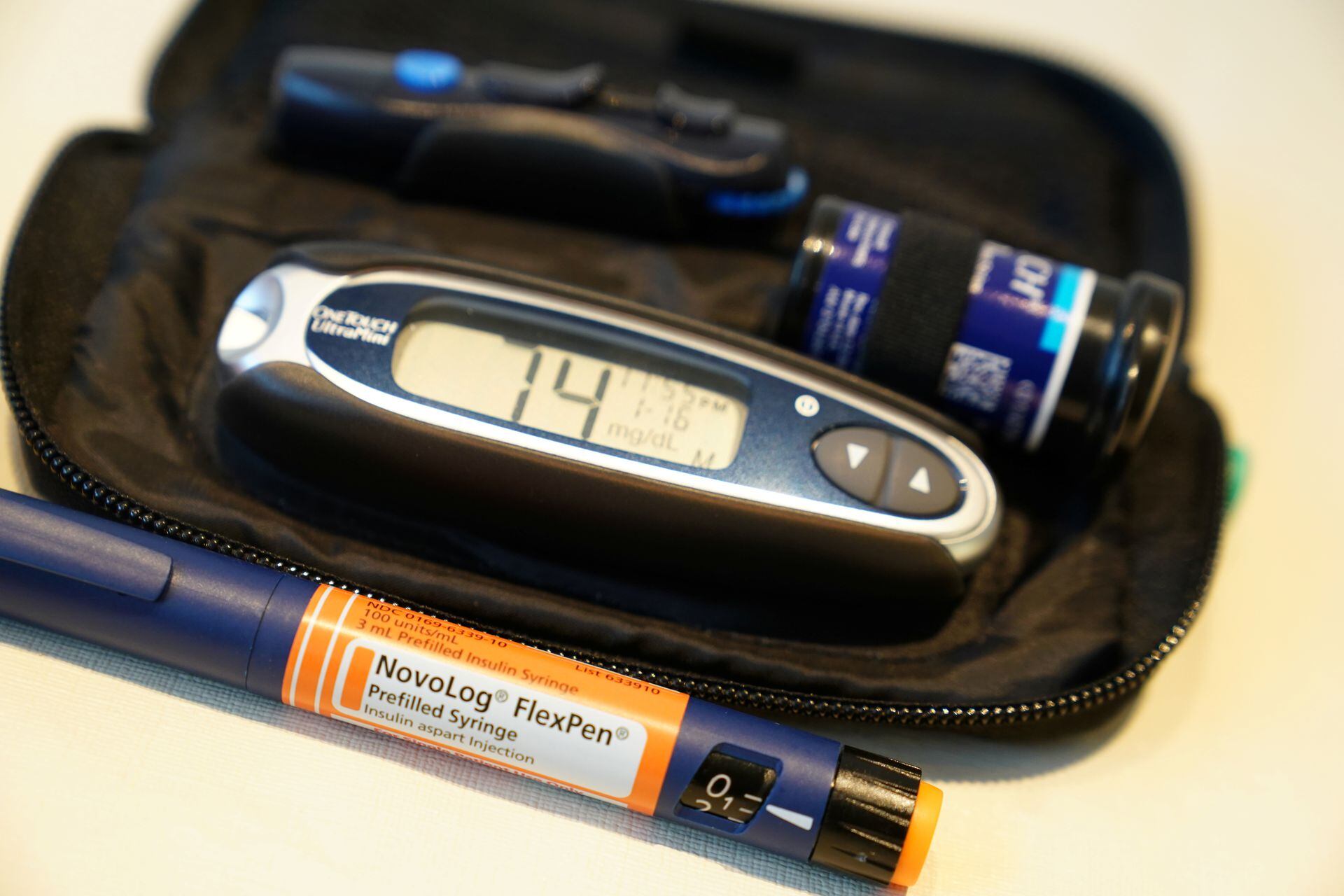 Study: Diabetes issues to reduce significantly with new approach to storing insulin
Read
2
minutes
In the lead-up to World Diabetes Day, celebrated globally on November 14, a new review by Cochrane reveals that insulin can be kept at room temperature for months without losing its potency..
Insulin is the bedrock of diabetes treatment. In 2021, the World Health Organization (WHO) estimated that half of the 63 million people living with type 2 diabetes could not afford or access insulin, which controls their blood glucose levels.
Diabetes requires an extremely precise form of daily treatment, whereby patients have to inject themselves with several doses of insulin every day. The doses are suited to their diet and physical activity.
Patients must therefore keep a supply of insulin which, according to pharmaceutical protocol, must respect the cold chain from production to injection. However, in some regions of the world like sub-Saharan Africa, not every household has a refrigerator. This forces people living with diabetes to make daily visits to a hospital.
Faced with this issue, Cochrane Reviews summarizes the results of different studies investigating what happens to insulin when stored outside of fridges, including previously unpublished data from manufacturers.
Study reveals no loss of activity for specific insulin types when stored between 25°C and 37°C for up to three months
The review found that it is possible to store unopened vials and cartridges of specific types of human insulin at temperatures of up to 25°C for a maximum of six months, and up to 37°C for a maximum of two months, without any clinically relevant loss of insulin activity.
Data from one study showed no loss of insulin activity for specific insulin types when stored in oscillating ambient temperatures of between 25°C and 37°C for up to three months. This fluctuation resembles the day-night temperature cycles experienced in tropical countries.
"Our study opens up new possibilities for individuals living in challenging environments, where access to refrigeration is limited. By understanding the thermal stability of insulin and exploring innovative storage solutions, we can make a significant impact on the lives of those who depend on insulin for their well-being", according to Bernd Richter from the research team.
In rural Mozambique, for instance, the life expectancy of a child with type 1 diabetes is as low as seven months. Type 1 diabetes is due to the body's inability to produce enough insulin, a hormone that regulates blood sugar.
Between 2011 and 2021, the region recorded a five-fold rise in type 1 diabetes among children and teenagers below 19 years, with cases surging from 4 per 1000 children to nearly 20 per 1000.
Multi-stakeholders are now calling for international solidarity to assist patients in disadvantaged communities as socioeconomic status and geography should not determine who lives or dies because of a lack of access to insulin and other diabetes supplies.