South Sudan's President Salva Kiir arrives in Moscow, Russia, on September 27 ahead of bilateral talks with Russia's President Vladimir Putin.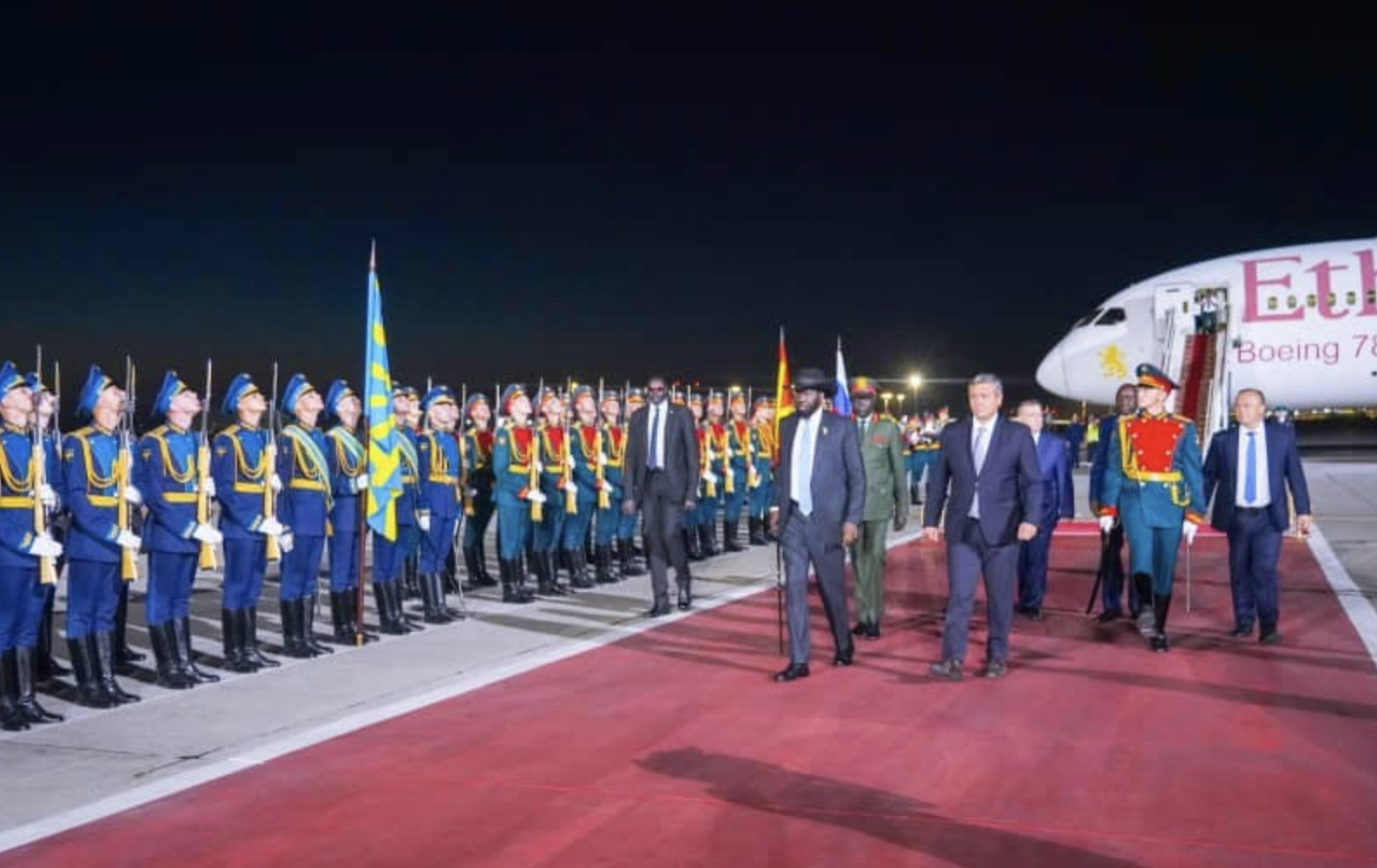 South Sudan's Kiir to hold talks with Putin in Moscow
Read
< 1
minute
South Sudanese president Salva Kiir is scheduled to hold talks with his Russian counterpart Vladimir Putin in Moscow on Thursday.
The Sudanese president is on his first official visit to Russia at the invitation of Putin.
Kiir arrived in the Russian capital on Wednesday and was received by Deputy Foreign Minister Andrey Rudenko Yurevich.
According to the Kremlin press service, the two leaders are expected to discuss cooperation between their countries in various fields, as well as regional and international issues.
President Putin has hosted various African leaders in Moscow on multiple occasions this year, as Russia continues to woo Africa for stronger cooperation.
In his virtual address to the 2023 BRICS Summit held in Johannesburg in August, the Russian leader said that Moscow intends to deepen ties with African countries, and that it would remain a reliable partner for food and fuel supplies.