A man inspects a truck that was burned on the highway between Mpangeni and Nseleni in KwaZulu Natal, South Africa, Tuesday July 11, 2023. /CFP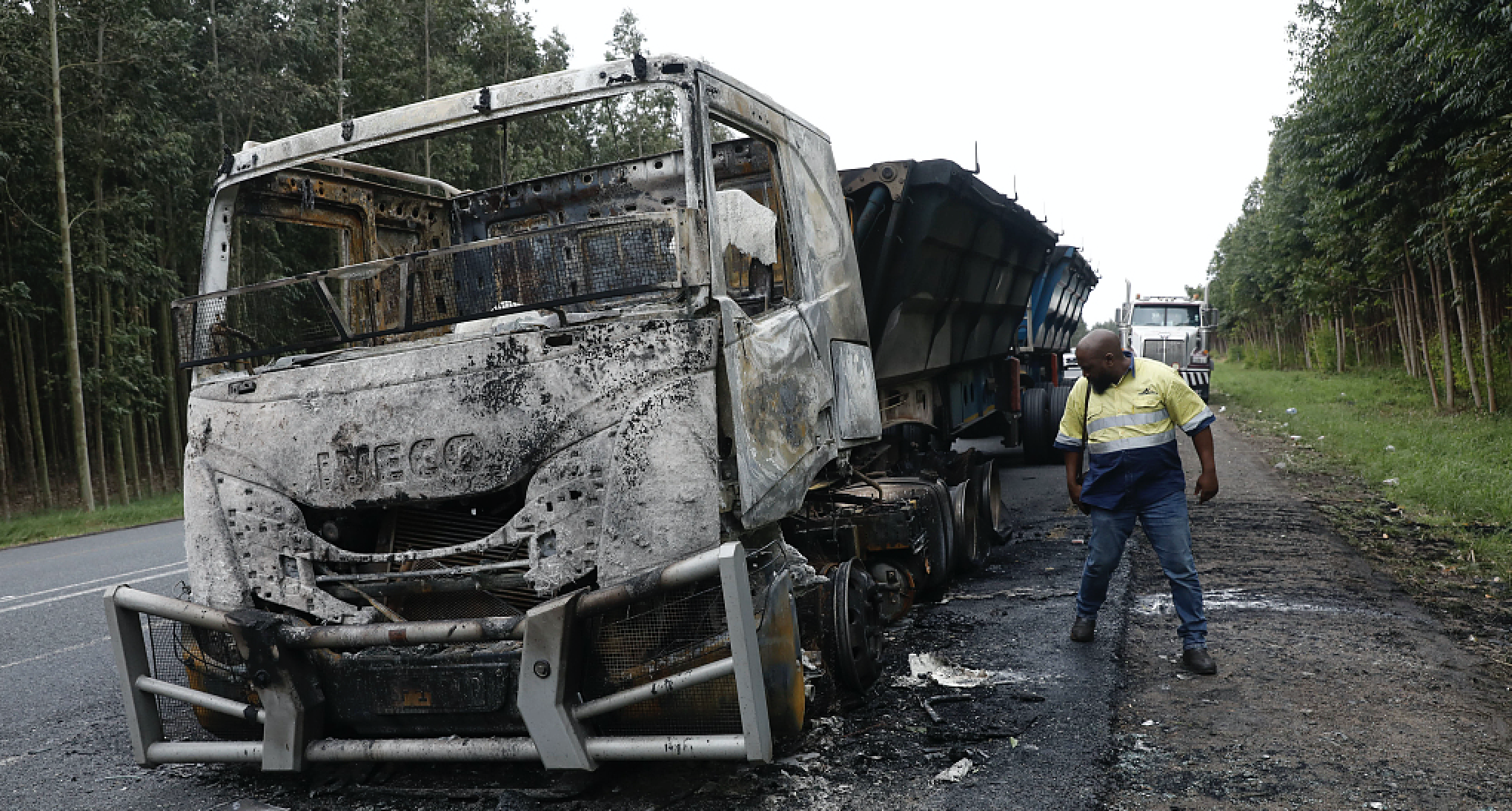 South African police arrest four over burning of trucks
Read
< 1
minute
South African police say they have arrested four people in connection with the recent arson attacks on trucks across four provinces, as investigations continue into the incidents.
Speaking to journalists on Saturday, Police Minister Bheki Cele said there were 12 people of interest that the police are looking at, and further arrests are imminent.
According to reports by local media, more than 20 trucks have been torched this month, with incidents reported in KwaZulu-Natal, Mpumalanga, Limpopo and Free State.
Authorities are yet to establish the motive for the attacks but Cele said earlier this week there is a possibility of economic sabotage against South Africa.
Cele however pointed out that the attacks seemed to be "organized and sophisticated operations."
In many instances, armed attackers forced drivers out of their trucks before setting the vehicles alight in the middle of major roads.
As the investigations continue, the government deployed the army on Friday to help secure the roads and ensure business resumes normally.