FILE: A screen grab from a video at an undisclosed location obtained on August 30, 2023 shows Gabon's deposed president Ali Bongo Ondimba under house arrest. /CFP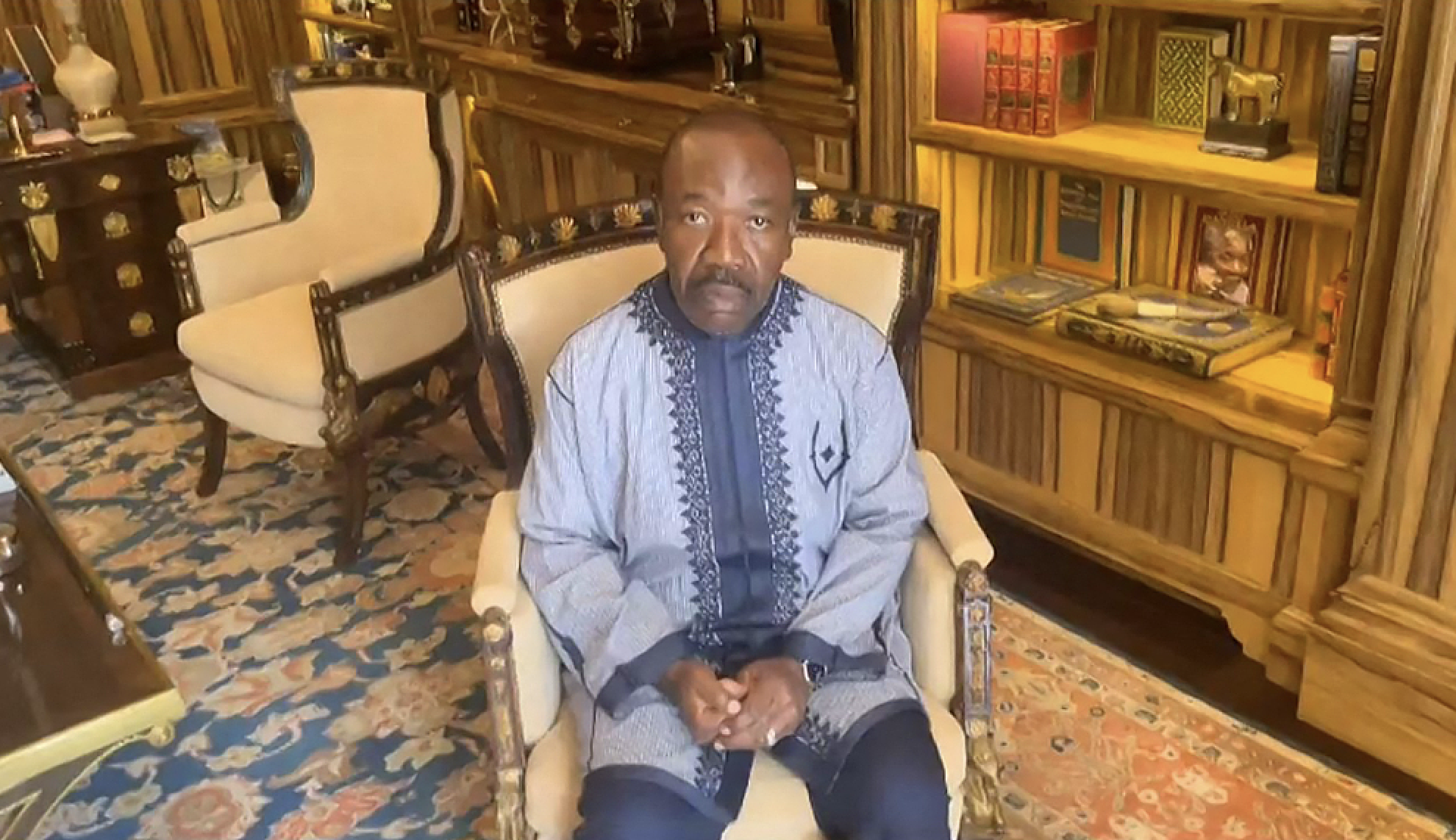 Son of ex-Gabon leader and several allies charged with corruption
Read
< 1
minute
Noureddin Bongo Valentin, the son of ousted Gabon President Ali Bongo and several allies were charged in court with corruption and placed in custody.
According to multiple news reports, Bongo's eldest son, was charged together with former presidential spokesman Jessye Ella Ekogha and four other persons who were close to the deposed leader and placed in provisional detention on Tuesday.
Bongo, who took over the presidency in 2009 and ruled the Central African nation for 14 years, was ousted by the military just hours after being declared the winner of the country's presidential election that the opposition and some observers claimed was marred with irregularities.
Upon his removal from power, the military placed him under house arrest and detained his wife, son and some cabinet officials.
Following the ouster, the military appointed General Brice Clotaire Oligui Nguema as the president of the transitional committee, to lead the country until elections are held to hand back power to civilians.