Senegalâs President Macky Sall (L) meets with Amadou Ba (R) following his appointment as the country's prime minister, in Dakar, Senegal on September 17, 2022. /CFP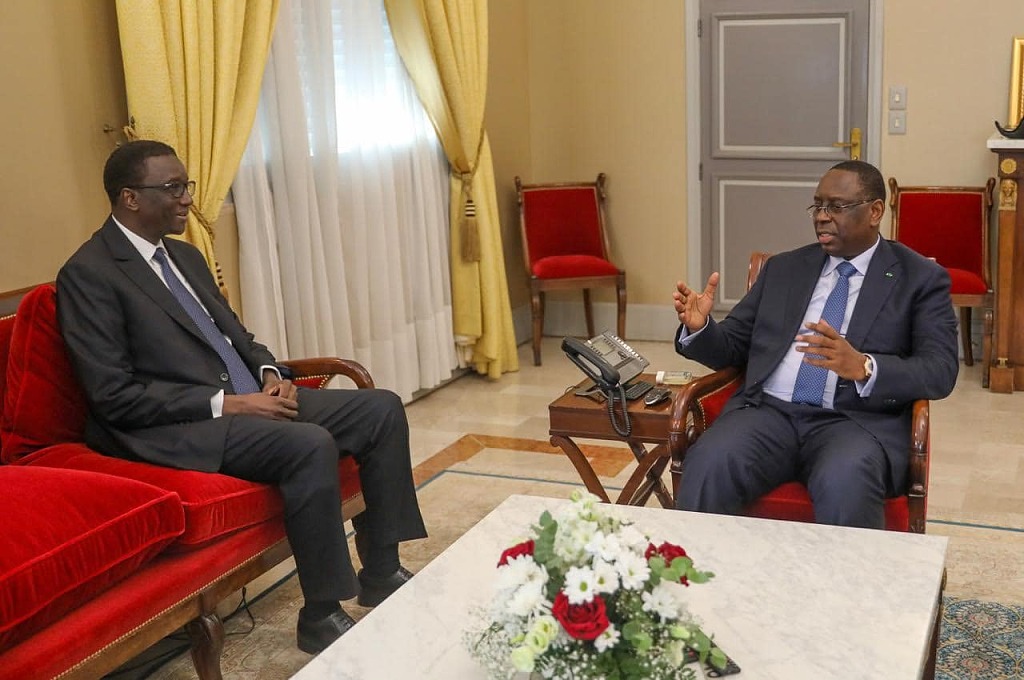 Senegalese Prime Minister Ba accepts nomination to run in February's presidential elections
Read
< 1
minute
Senegalese Prime Minister Amadou Ba has accepted the ruling Benno Bokk Yakaar (BBY) coalition's nomination to run in next year's presidential election.
Ba was announced on September 9 as the preferred candidate to replace President Macky Sall, who will not seek a third term in the February 25 elections.
"I accept with responsibility and humility the choice made for me," the Prime Minister said on Sunday via the X social media platform.
"I deeply thank the President Macky Sall, President of our grand coalition, and I commit in his wake to continuing the implementation of his vision set out in the Emerging Senegal Plan," he added.
Ba, 62, has served as Senegal's Prime Minister since September 2022. He previously served as the economy minister and also had a stint as foreign minister.
Ba will be tasked with leading the BBY coalition's drive to regain lost ground, having lost key cities in the January 2022 local elections.
The Prime Minister's nomination has been welcomed by the top leadership of the coalition.
Amadou Mame Diop, President of the National Assembly, said he welcomed the nomination and  he "undertakes to fully support it."
"I undertake to support him with a view to a complete victory in the presidential ballot," Diop said in a statement.
"More than ever, cohesion and unity are essential values ​​to preserve the winning momentum of the coalition," he stressed.