FILE: Rwanda President Paul Kagame speaks at the 74th General Debate at the United Nations General Assembly at United Nations Headquarters in New York City on Tuesday, September 24, 2019. /CFP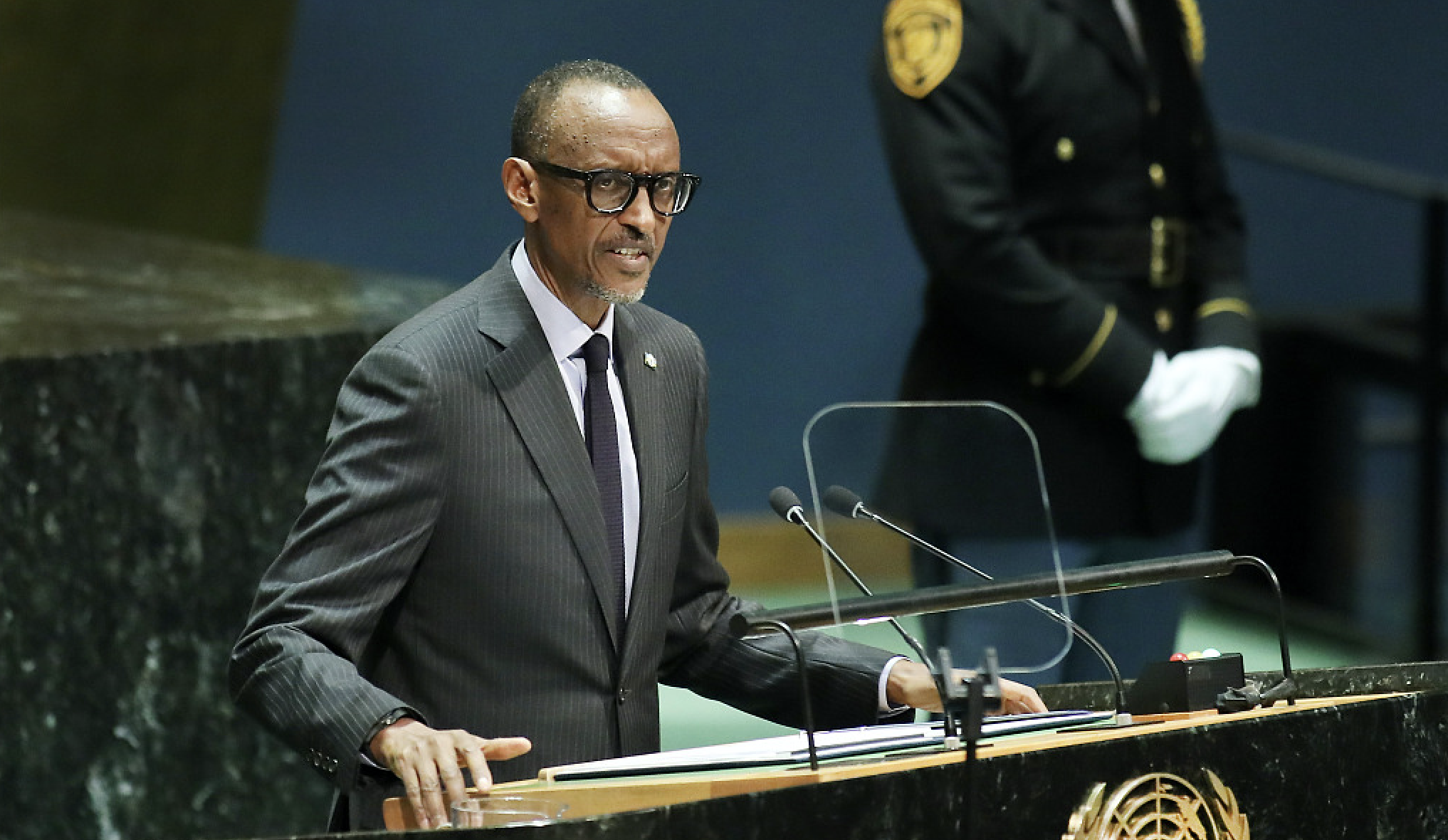 Rwanda's Kagame says will see re-election in 2024
Read
< 1
minute
Rwandan President Paul Kagame has confirmed his intent to run for a fourth term in the country's elections scheduled for August 2024.
Kagame, speaking during an interview with Jeune Afrique, a French-language news magazine, said his decision was fueled by Rwandans' desires.
"Yes, I am indeed a candidate," Kagame said in the interview published online on Tuesday.
"I am pleased with the confidence that Rwandans have placed in me. I will always serve them, as long as I can," he added.
Kagame had previously not made his intentions clear, despite 2015 constitutional amendments that gave him the green light  to run for more terms.
Under the new provisions, the 65-year-old can stay on as president until 2034.
Kagame became Rwanda's president in April 2000, but was largely regarded as the East African nation's de facto leader following his role in ending the 1994 genocide.
Kagame won the elections in 2003, 2010 and 2017 with over 90 percent of the vote.