Max Verstappen of the Netherlands and Oracle Red Bull Racing prepares to drive in the garage during qualifying ahead of the F1 Grand Prix of Japan at Suzuka International Racing Course on September 23, 2023 in Suzuka, Japan. /CFP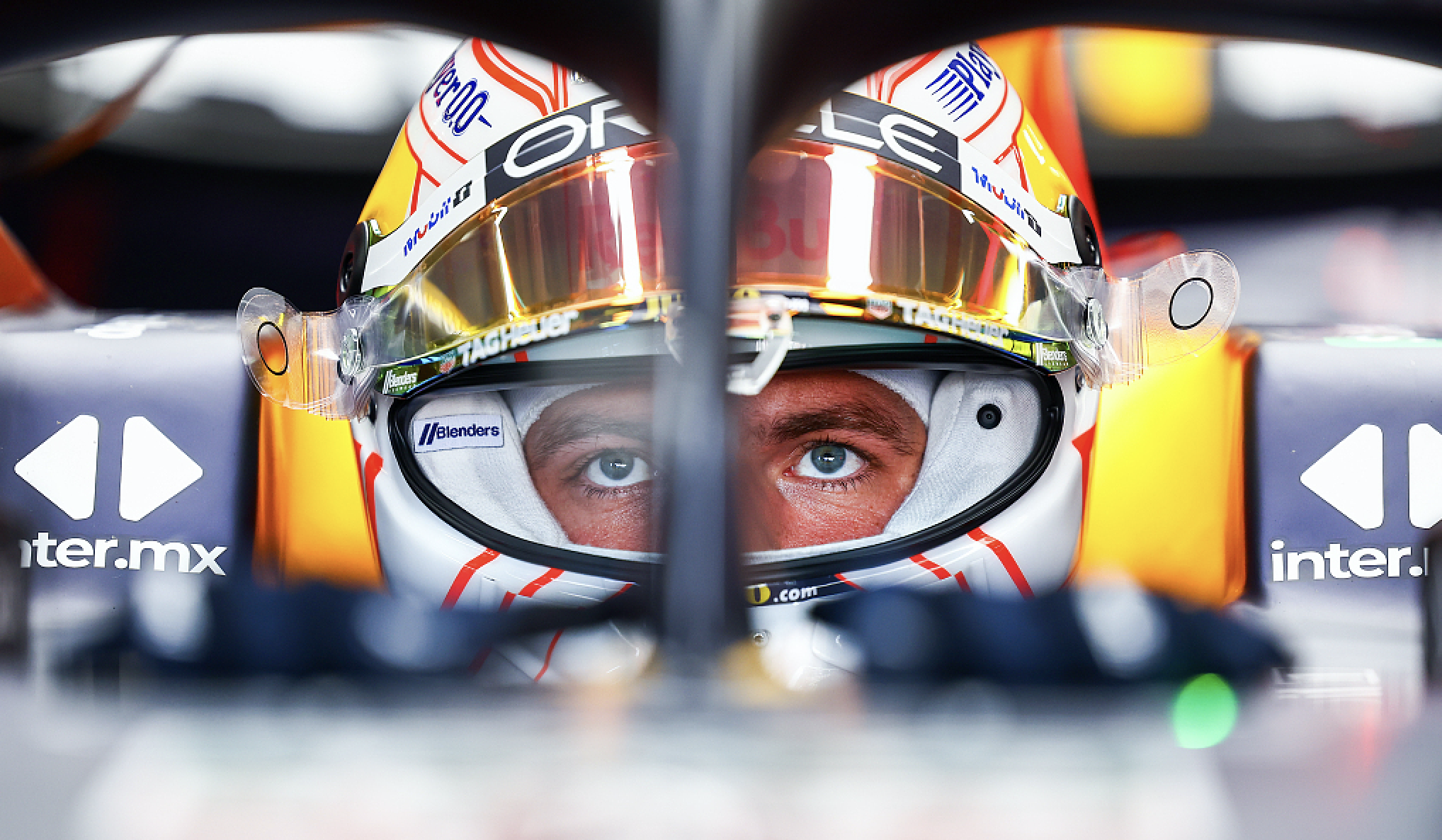 Red Bull seal 2023 Formula 1 Constructors' title with Verstappen's Suzuka win
Read
2
minutes
Max Verstappen produced a dominant drive in Sunday's Japanese Grand Prix to seal Red Bull Racing's second Constructors' title in a row and the team's sixth overall.
Verstappen's, having lost out on a podium position a week ago in Singapore, seemed determined to return to a trophy finish throughout the race.
Having survived a dramatic first lap that saw McLaren's Lando Norris almost take the lead of the race, the defending champion exerted his dominance and pulled away in his usual fashion.
Red Bull came into the race knowing they could wrap up the Formula 1 Constructor's championship if at the end of the race they held a lead of 309 points, or more, over their nearest challengers.
From Saturday's qualifying, this mission seemed possible, as second-placed Mercedes saw their cars qualify seventh and eighth.
The race on Sunday however got interesting when Verstappen's teammate  Sergio Perez was forced out with damage after two collisions.
Perez's retirement meant Red Bull were banking on the results of the other teams.
In the end, Norris and his McLaren teammate Oscar Piastri claimed position 2 and 3 consecutively, with Ferrari's Charles Leclerc coming in fourth.
The result meant Red Bull, powered by Honda, delivered the title in Suzuka.
"It's an unbelievable weekend," said race-winner Verstappen.
"To win here was great. I think the car was working really well on every [tyre] compound. But of course, the most important was also to win the constructors'. So, I'm very proud of everyone working at the track but also back at the factory. We're having an incredible year," he added.
On his part, team principal Christian Horner said the win was testament to the hard work done by Red Bull throughout the season.
"It's been the most amazing race for us, and the season. It's a testament to the guys and girls and the team back at Milton Keynes to achieve these results, and Max is just on another level," he said
The next stop on the 2023 F1 calendar will be Lusail for the Qatar Grand Prix weekend, which takes place from October 6-8.