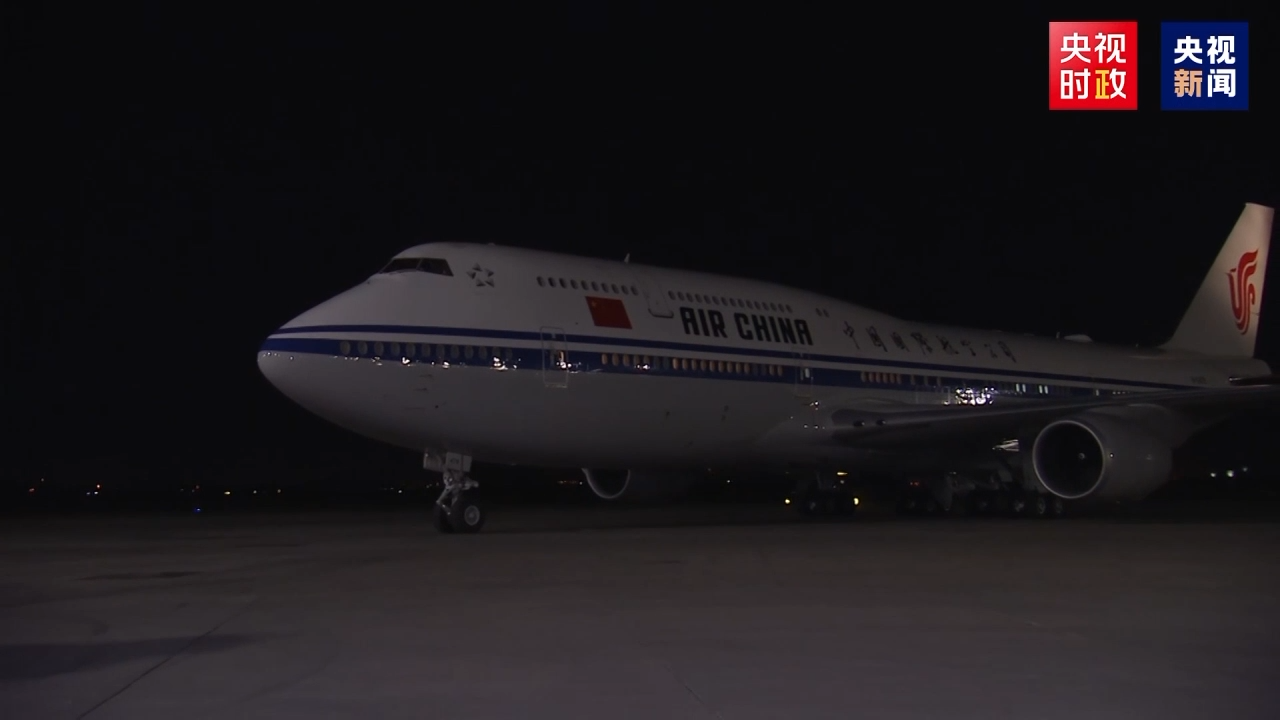 President Xi arrives in South Africa for BRICS summit, state visit
Read
2
minutes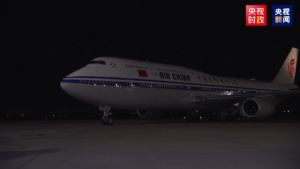 Chinese President Xi Jinping arrived in South Africa on Monday to attend the 15th BRICS Summit in Johannesburg, and pay a state visit to South Africa.
Xi arrived at the city's O.R. Tambo International Airport at around 11 p.m. local time.
He told South African President Cyril Ramaphosa, who led a group of senior officials to welcome him at the airport, that he is very glad to visit South Africa again and looks forward to having in-depth exchanges of views with Ramaphosa on deepening China-South Africa relations and issues of common interest.
This year marks the 25th anniversary of the establishment of diplomatic ties between China and South Africa. Xi stressed in a written statement that their comprehensive strategic partnership ushers in a new phase.
The consolidation and development of China-South Africa relations not only benefits the two peoples, but also injects more stability into a world intertwined with turmoil and change, he noted.
In terms of the China-Africa Leaders' Dialogue, which he will co-chair with Ramaphosa, Xi said he will work with African leaders to discuss cooperation, seek common development and promote world peace.
Xi also expressed high expectations for the upcoming BRICS summit.
Noting BRICS is an important cooperation platform for emerging markets and major developing countries, and its cooperation mechanism has become a constructive force for promoting world economic growth, improving global governance and promoting democracy in international relations, he said he believes this year's BRICS summit will be an important milestone in the development of the BRICS cooperation mechanism, elevating solidarity and cooperation among developing countries to a higher level.
This year's summit is the first in-person BRICS summit for more than three years and the first BRICS summit to be held in Africa for five years.
During the summit, Xi will have in-depth exchanges of views with other BRICS leaders on prominent global challenges. They will also discuss ways to further deepen and substantiate BRICS cooperation, strengthen dialogue and cooperation between BRICS and Africa and other emerging markets and developing countries, and send a strong message about the importance of safeguarding multilateralism and focusing on common development, the Chinese Foreign Ministry said on Friday.
(Cover: O.R. Tambo International Airport in Johannesburg, South Africa, August 21, 2023. /Screenshot)