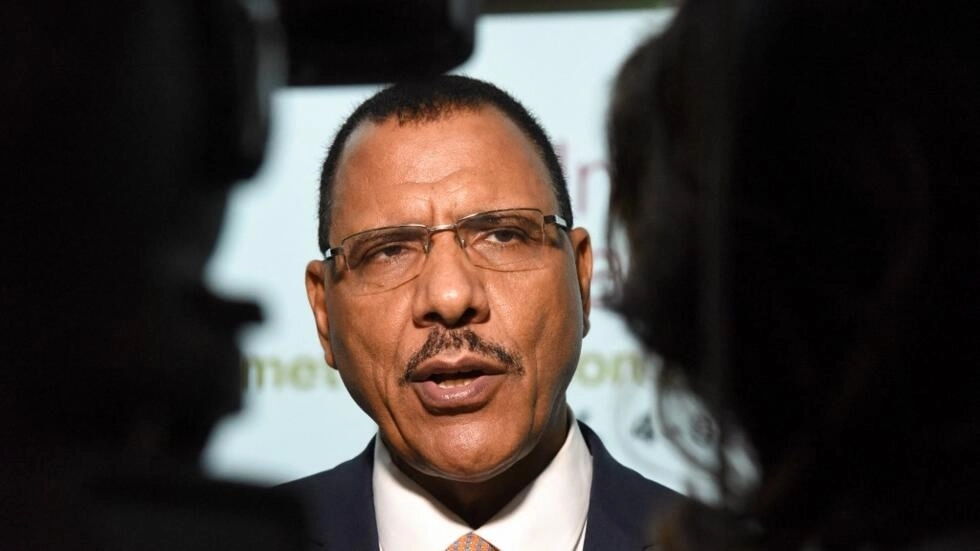 Niger's president says 'hard-won gains will be safeguarded' after coup
Read
< 1
minute
Niger's President Mohamed Bazoum said on Thursday on social media platform X that "hard-won gains will be safeguarded" and that Nigeriens who love democracy will see to it after the army claimed it had ousted him from office.
The country's foreign minister Hassoumi Massoudou also posted on the platform formerly known as Twitter, calling on "all democrats and patriots" to make this "perilous adventure" fail.
Their statements followed Wednesday's late-night address by soldiers on national television, announcing that Bazoum had been removed from power and all institutions of the republic had been suspended, marking the seventh coup in West and Central Africa since 2020.
Earlier on Wednesday, members of the presidential guard had blocked Bazoum inside the presidential palace, sparking regional and international concern about instability in a country that is a pivotal ally for Western powers helping to fight insurgency in the Sahel region.
Bazoum was voted into power in 2021, and days before he was due to be sworn in, a military unit tried to seize the presidential palace but failed. His election was the first democratic transition of power in a state that has witnessed four military coups since independence from France in 1960.
The African Union and the Economic Community of West African States (ECOWAS) have condemned Wednesday's coup attempt.
The president of neighboring Benin, Patrice Talon, flew into Niger on Wednesday afternoon to offer to mediate between the relevant parties after meeting with Nigerian President and ECOWAS Chairman Bola Tinubu.
The United States urged Bazoum's release, while the European Union, the United Nations, France and others condemned the uprising and said they were following the events with concern.
(Story compiled from wire reports)