Bola Tinubu, of the All Progressives Congress, meets with supporters at the Party's campaign headquarters after winning the presidential elections in Abuja, Nigeria, Wednesday, March 1, 2023. Election officials declared ruling party candidate Tinubu the winner of Nigeria's presidential election with the two leading opposition candidates already demanding a re-vote in Africa's most populous nation. (AP Photo/Ben Curtis)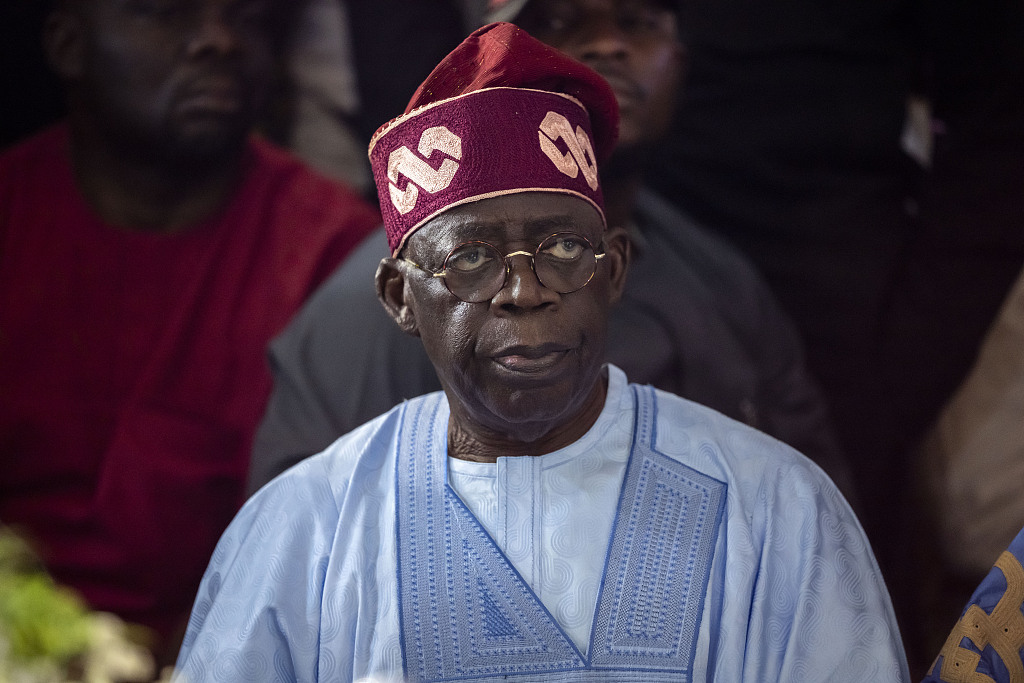 Nigerian President Tinubu announces measures to ease cost of living
Read
< 1
minute
Nigeria's President Bola Tinubu has announced a set of measures to tackle the rising cost of living in the country.
In a televised address to the nation, Tinubu said he had ordered the release of 200,000 tonnes of grain from strategic reserves to help stabilize the price of food. He also pledged at least 264 million U.S. dollars for agriculture, 165 million for small and medium-sized businesses, and 99 million for manufacturing.
"In the short and immediate terms, we will ensure staple foods are available and affordable," the president said
Since coming to power in May, Tinubu has made a series of decisions designed to boost long-term investment.
Last month the president ended a fuel subsidy regime. The subsidy's end led to much higher petrol and food costs. But Tinubu says the government has saved more than 1.16 billion U.S. dollars since the subsidy was scrapped.