Suspended governor of Nigeria's Central Bank Godwin Emefiele (R) appears at the Federal Capital Territory High Court over allegations of breach of procurement act and financial fraud in Abuja, Nigeria. /CFP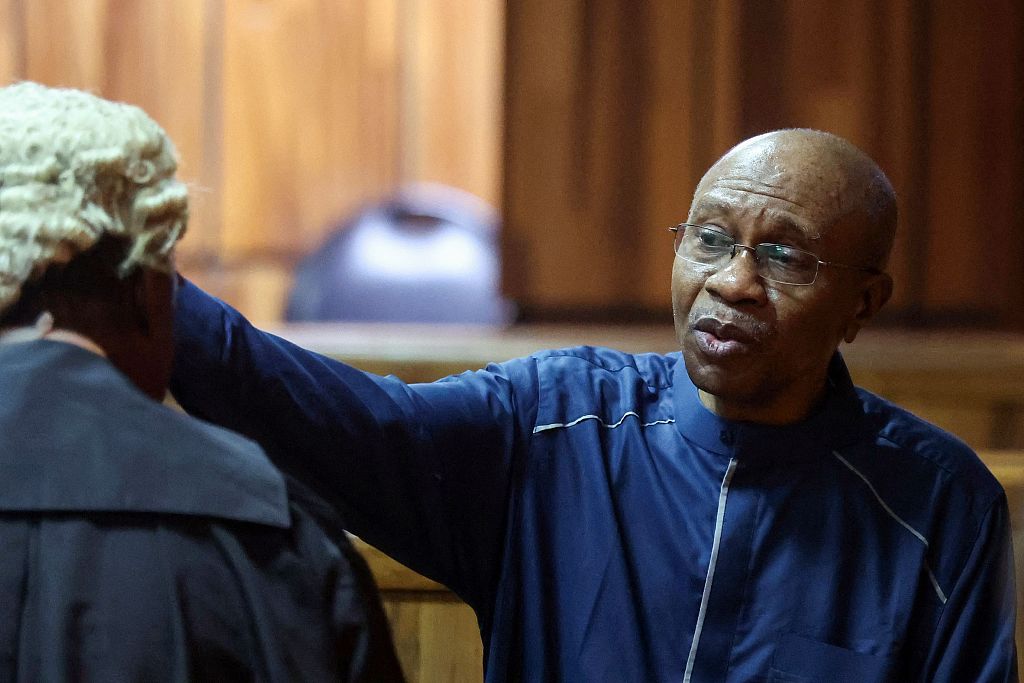 Nigerian court adjourns suspended central bank governor's fraud hearing
Read
< 1
minute
A Nigerian court adjourned a hearing on Thursday for suspended central bank governor, Godwin Emefiele,  due to the absence of a second defendant in the case, a government lawyer said.
The matter was adjourned to August 23 after a co-defendant on the indictment became ill and was unable to be in court. Nigerian law requires defendants to take their plea in person.
Emefiele, who is being charged alongside a central bank employee and a private firm for alleged procurement fraud, was therefore unable to enter a plea.
Government lawyers on Tuesday announced additional graft charges against the governor, including allegedly "conferring unlawful advantages" and "unlawful procurement".