Nigeria players pose for a team photo prior to the FIFA Women's World Cup at Brisbane Stadium on July 31, 2023 in Brisbane. /Getty Images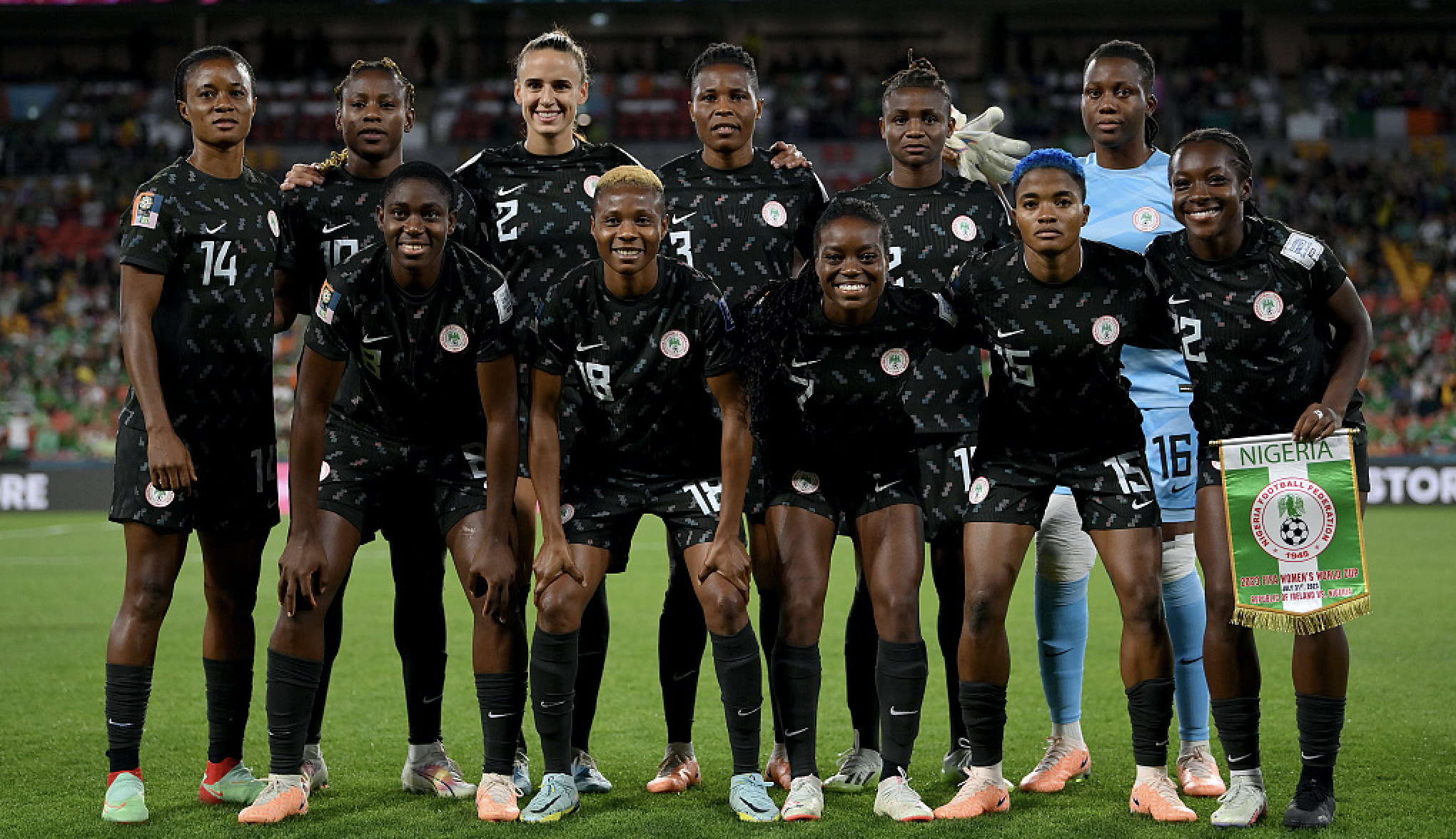 Nigeria into World Cup last 16, Zambia bows out with victory
Read
< 1
minute
Nigeria is in the FIFA Women's World Cup Round of 16 after holding the Republic of Ireland to a goalless draw on Monday.
The Super Falcons came into the match needing only a draw to secure progression into the next round.
The game, played in high tempo, saw both sides come close on several occasions but all efforts proved fruitless as the West Africans became the first African side to qualify for the knock-out stage of the 2023 FIFA Women's World Cup.
Nigeria, the runners-up from Group B,  will now face the winner of Group D in the knockout stage. England, Denmark and China all have a chance to win Group D.
Elsewhere, Zambia ended its World Cup campaign with a comfortable 3-1 victory over Costa Rica.
The Zambians lost their opening two games against Japan and Spain and could not advance.
Despite knowing they would not move on in the tournament, the Copper Queens were hungry for a positive result, displaying an energetic performance throughout the game.
Lushomo Mweemba, Barbra Banda and Racheal Kundananji each scored a goal apiece.
Banda was named the Player of the Match.