Moroccan rescuers search the rubble for survivors in Talat N'Yacoub village of al-Haouz province in earthquake-hit Morocco on September 11, 2023. /CFP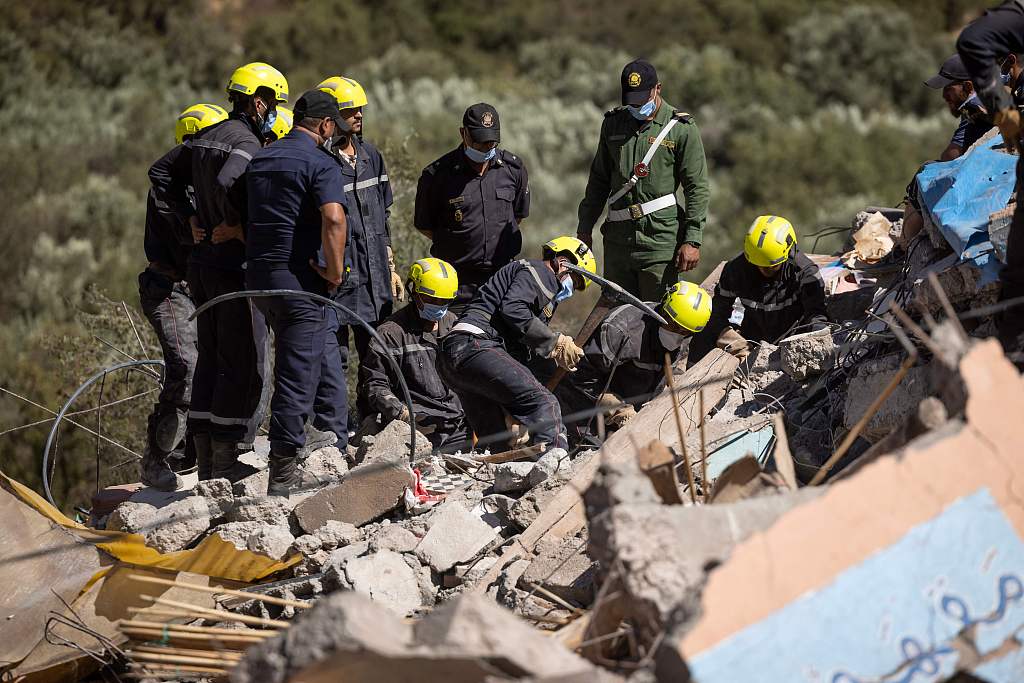 Morocco sets up temporary military hospital as earthquake death toll surpasses 2,800
Read
< 1
minute
The Moroccan military has set up a makeshift hospital in the Al Haouz region, the epicenter of the deadly earthquake, to provide crucial medical attention to those affected by the disaster.
The hospital, made of tented units, was set up on Monday and medical practitioners deployed to begin work immediately.
Within the facility, patients are able to receive diagnostic services, specialized treatment and even psychiatric care.
So far, the death toll from the 6.8 magnitude quake stands at 2,862 with some 2,562 people injured. The toll is widely expected to rise as search operations continue in the remote areas.
The quake left a massive trail of damage, as roads, bridges and buildings housing medical facilities were destroyed.
The United Nations estimates that more than 300,000 people have been affected in Marrakesh and in the High Atlas Mountains, including 100,000 children.
Many of them have been forced to spend their nights in the cold amid a shelter shortage.
Personnel from Spain, UK and Qatar are among the foreign search teams that have joined Moroccan efforts to find survivors, with other countries also waiting for approval to dispatch aid and emergency workers to assist.
The earthquake has been described as the most powerful quake to hit the North African country since at least 1900.