Mali's Foreign Minister Abdoulaye Diop addresses the 78th United Nations General Assembly at UN headquarters in New York City on September 23, 2023. /CFP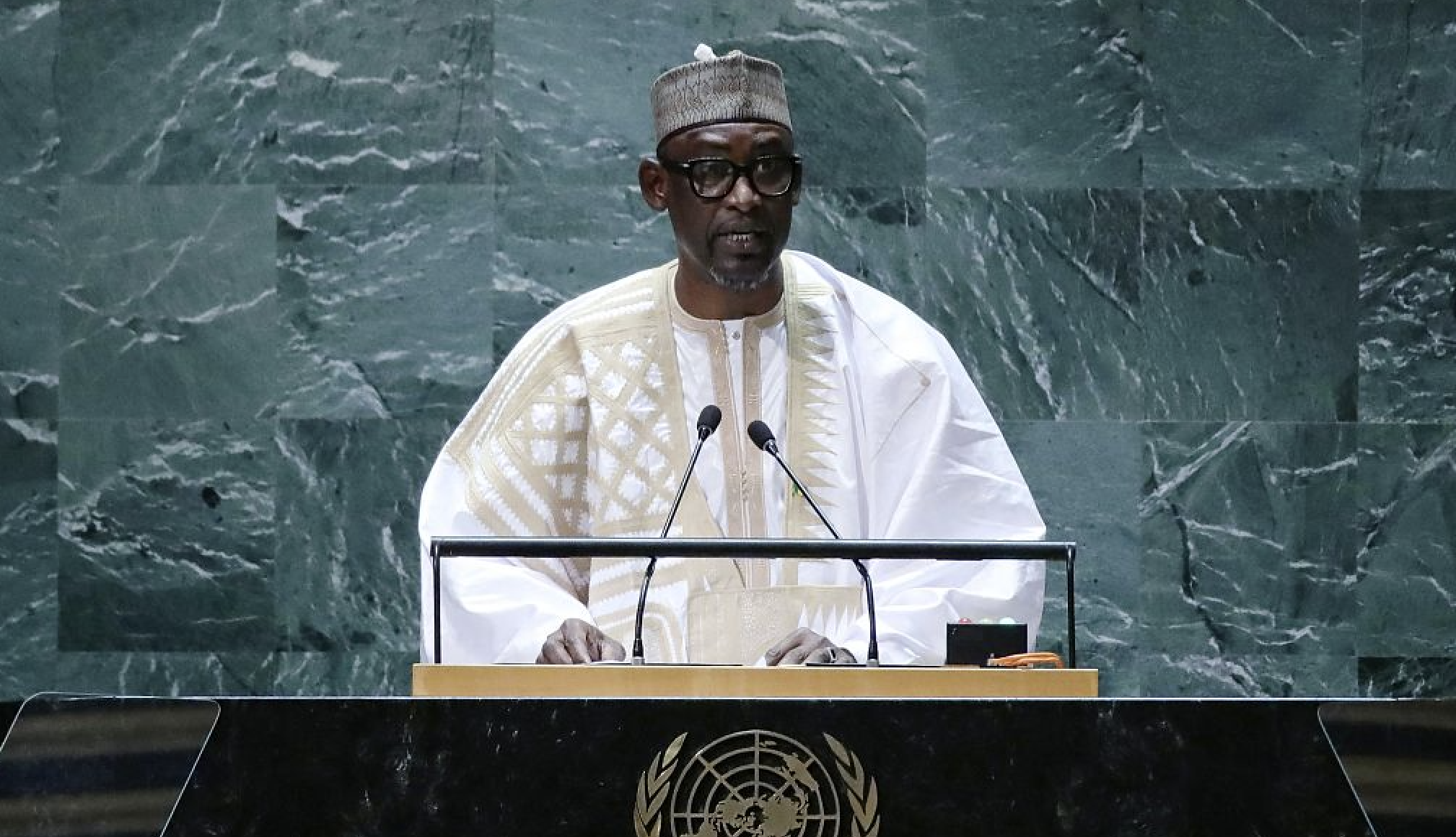 Mali says will support Niger against foreign interference
Read
< 1
minute
Mali will rally behind Niger in the case of any potential foreign interference in Niamey's affairs, Malian Foreign Minister Abdoulaye Diop told the 78th United Nations General Assembly on Saturday.
Diop in his address affirmed Mali's support for Niger's leadership, just a week after the military leaders of Mali, Niger and Burkina Faso — all of whom came to power in coups since 2020 — signed a defense pact that provides for mutual assistance in the face of attack.
"Mali remains strongly opposed to any military intervention by ECOWAS," said Diop.
"Any invasion of this country constitutes a direct threat to the peace and security of Mali, but also to the peace and security of the region, and will necessarily have serious consequences. We will not stand idly by," he added.
The defense agreement by Mali, Niger and Burkina Faso came on the back of threats by the Economic Community of West African States (ECOWAS) to lead a military intervention in Niger to restore Mohamed Bazoum who was deposed as president on July 26.
Diop in his address at the General Assembly also criticized France for what he termed "neo-colonial domination."
Mali has sought to end its military cooperation with France, accusing Paris of not taking the interests of the African nation at heart.
Bamako is also seeking to abolish the UN peacekeeping mission within Mali's borders, and an expedited withdrawal is scheduled to be concluded by the end of the year.
Diop affirmed that Mali does not intend to extend the UN peacekeeping mission deadline.