People look at the damage caused by freak floods in Derna, eastern Libya, on September 11, 2023. /CFP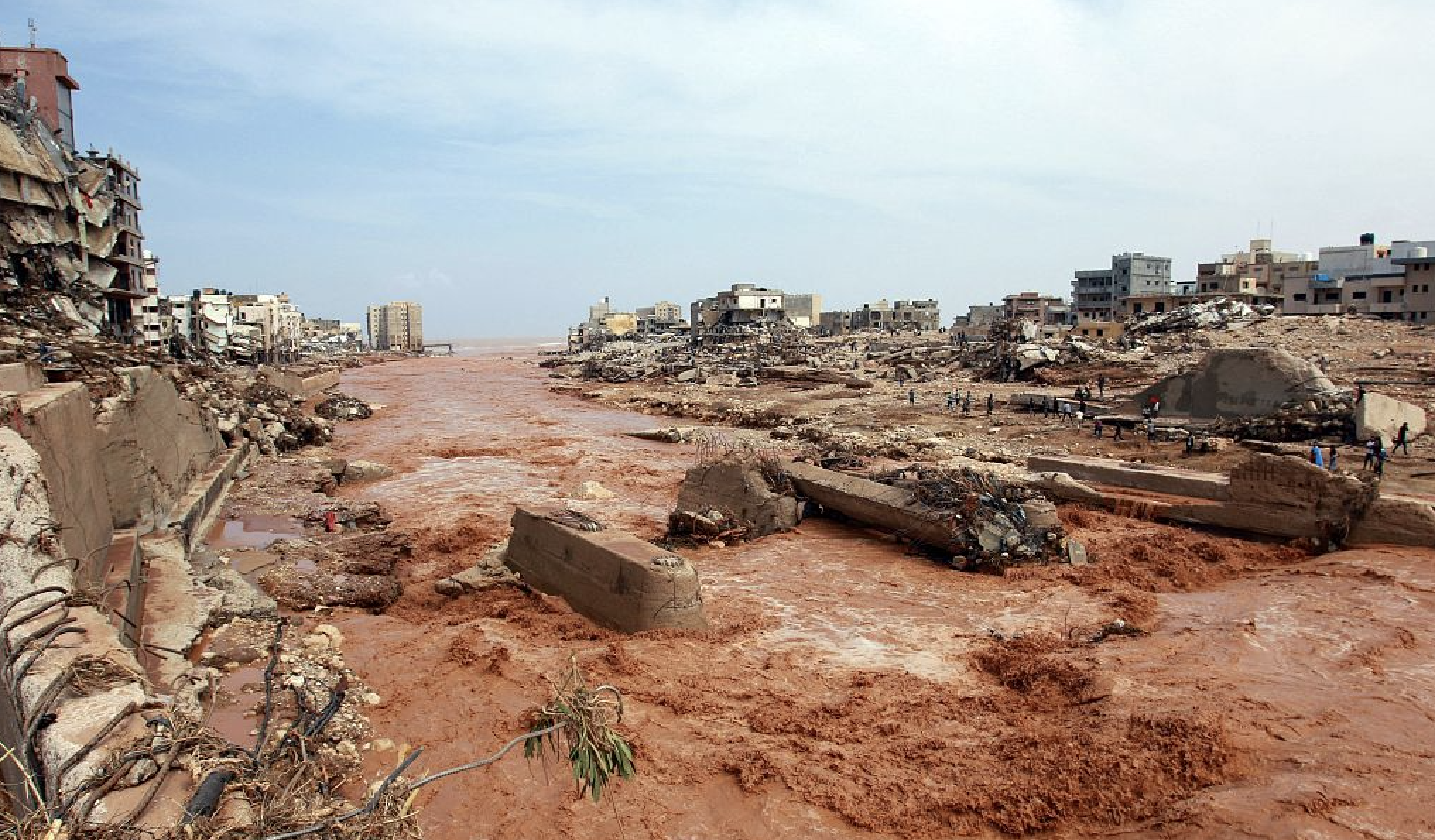 Libya to assess aid offers as floods death toll surpasses 5,300
Read
< 1
minute
Abdul-Hamed Dbeibah, the prime minister of Libya's Tripoli-based Government of National Unity, said the administration would assess all international aid offers before making a decision on what the country would accept.
Multiple countries have offered to send aid packages and personnel to Libya to assist emergency responders with the search operations and medical assistance.
"There were multiple offers of help and we will only accept aid that is necessary," he said.
Dbeibah's remarks issued on Tuesday came as the death toll from the floods surpassed 5,300, with thousands of people still missing even as search operations continue.
Some of the countries that have offered to send aid to Libya include fellow North African states Egypt and Algeria.
Türkiye sent three planes carrying 160 rescue workers, relief aid and medical equipment.
According to media reports, assistance and rescue efforts started to reach Derna on Tuesday, more than 36 hours after the disaster hit the coastal city. The floodwaters had either severely damaged or completely destroyed numerous access roads leading to the city, which is home to approximately 89,000 residents.
Some 10,000 people are reported missing, according to Tamer Ramadan, Libyan envoy representing the International Federation of Red Cross and Red Crescent Societies.
The catastrophic event was triggered by a Mediterranean storm that made landfall in eastern Libya on Sunday, resulting in widespread flooding and causing extensive damage to infrastructure along its path.