Security forces intervene to the demonstrators, protesting tax increases, with tear gas in Nairobi, Kenya on July 12, 2023. (Photo by Gerald Anderson/Anadolu Agency via Getty Images)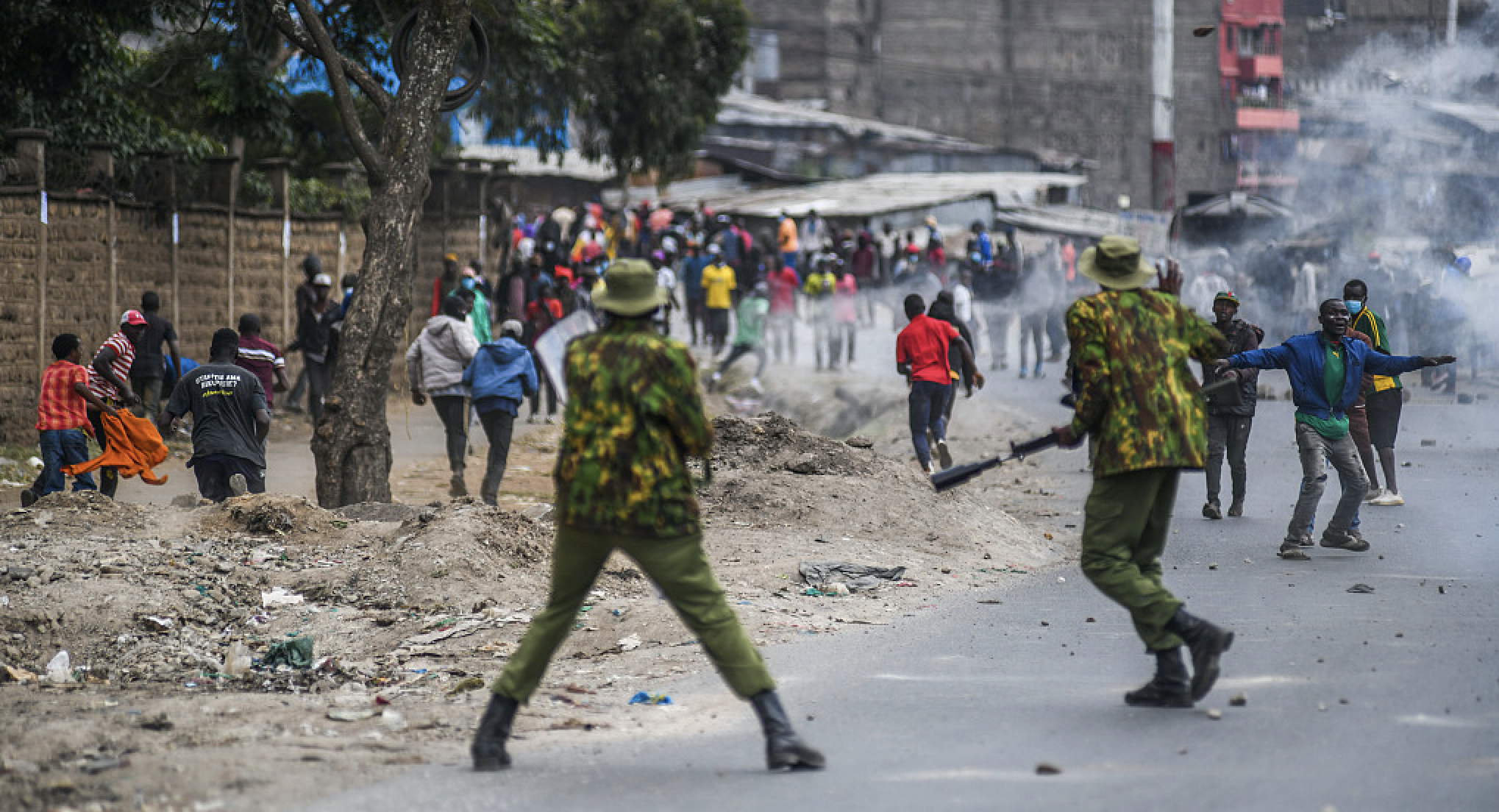 Kenya's cohesion and integration body urges dialogue to avert violence
Read
2
minutes
Kenya's National Cohesion and Integration Commission (NCIC) has called on the government and opposition to engage in dialogue to avert violent clashes next week, following calls for nationwide protests.
In a statement, the Commission issued the plea, just days after widespread demonstrations turned violent across the East African nation, leading to the deaths of multiple people while several others were injured.
"We urge President William Ruto and Azimio Principal Raila Odinga to reconsider dialogue in addressing the issues ailing the country," NCIC said.
At the same time, the Commission called on the two leaders to reactivate bipartisan talks that broke down after both the government and opposition delegations accused the other of non-commitment to dialogue.
The July 12 demonstrations were the latest in a series of mass protests called by the opposition with the aim of forcing the government to reconsider a raft of issues, including abandoning various tenets of the 2023 Finance Act and halting the process of filling the vacant positions in the country's electoral commission.
The protests were marred with violence as police and the protesters clashed through the day, leaving a trail of destruction, including on Nairobi's elevated expressway launched in May 2022.
In the aftermath of the violence, the government pledged to bring all perpetrators of violence to book and said protests planned next week would not be allowed.
In response, the opposition announced tri-weekly protests from next week, running from Wednesday through Friday to further pressure the government to meet their conditions.
The announcements heightened tension across the country, with various human rights and religious bodies calling for dialogue to avert more bloodshed.
The situation in Kenya also attracted attention from the United Nations, which has since called for restraint.
In a statement issued on Friday, the UN Human Rights Office spokesperson Jeremy Laurence called for accountability to ensure all those behind the killings and injuries are brought to book.
"We appeal for calm and encourage open dialogue to address social, economic and political grievances, with the aim of identifying lasting solutions in the interests of all Kenyans," Laurence stressed.