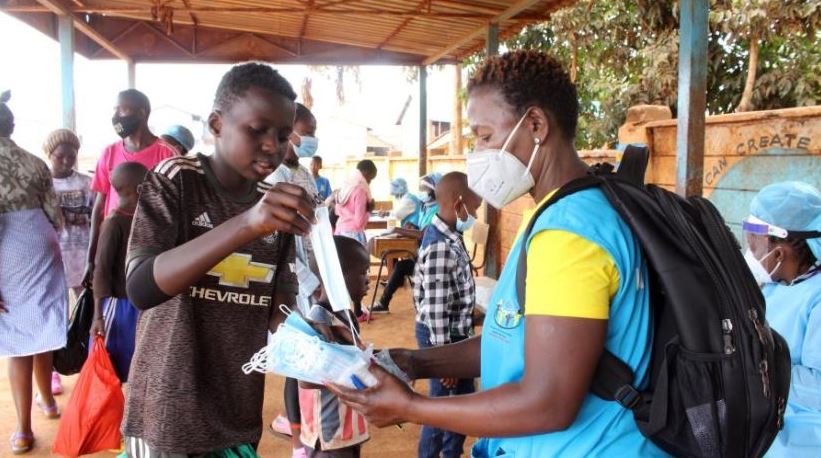 Kenyan workers revert to remote working as COVID-19 cases rise
Read
3
minutes
As COVID-19 cases surge in Kenya, private and public organizations are once again asking their workers to work from home, about two months after most of them returned to work from the office.
The work-at-home measure is among strategies that organizations adopted to decongest their premises in fight against the disease following its outbreak in the east African nation in March.
Workers had, however, trooped back to offices after Kenya seemingly flattened the COVID-19 curve.
A faster rise in COVID-19 cases is again reversing the gain that had seen most organizations normalize their operations.
Banks, media organizations, national government departments, county government offices, insurance firms and factories are some of the institutions asking their non-essential workers to work remotely.
"I am back working from home after about a month and a half in the office," Beatrice Nekesa, a banker in the capital Nairobi said on Wednesday.
"For me, this is a step back in return to normalcy but as COVID-19 cases rise, I am happy with this arrangement," she added.
At least two of her colleagues have contracted the disease lately, but the cases have been asymptomatic and originated from outside the organization, she observed.
For government auditor Victoria Selima, it is about a week since she started to work from home as her employer also canceled work trips outside the city.
"The trips, which were across the country, were certainly exposing us to the disease. This will delay our work but it is better to be safe as cases surge," she said.
Similarly, several county governments across the east African nation have shut their offices and sent their workers home until further notice, with the institutions among the worst hit in the latest COVID-19 wave.
They include Bungoma, Vihiga and Kakamega in the west, Kilifi at the Coast and Nandi, Trans Nzoia and Uasin Gishu in the Rift Valley region and Mandera in the north.
Some of the counties have seen their workers succumb to the disease, pointing to the danger posed by COVID-19 in areas outside Nairobi, which have been hit harder in the current surge of the virus cases.
But besides various institutions asking employees to work from home, they are strictly enforcing measures to curb the disease, which include the wearing of masks, taking of workers' temperatures and sanitizing.
"You must properly wear your mask at all times. You have to sanitize and have your temperature taken before you get in. If you have symptoms associated with COVID-19, isolate immediately," one company informed workers.
On Tuesday, the east African nation recorded 492 COVID-19 cases from a sample size of 3,728 pushing the caseload to 57,093. Fatalities stood at 1,039.
According to the Ministry of Health, over 1,300 COVID-19 patients are admitted in various health facilities countrywide, while about 5,000 are on home-based isolation and care.
As Kenya battles COVID-19, the disease has become one of the worst nightmares for Kenyan workers, with thousands of them losing jobs as most firms offer freelance or contractual opportunities in bid to cut costs.
Kenya Private Sector Alliance (KEPSA) Head of Ajira Digital Program Eliud Gachugu noted on Wednesday in Nairobi that companies are embracing freelancers because of adoption of online services that allow many to work away from office, especially in the wake of COVID-19.