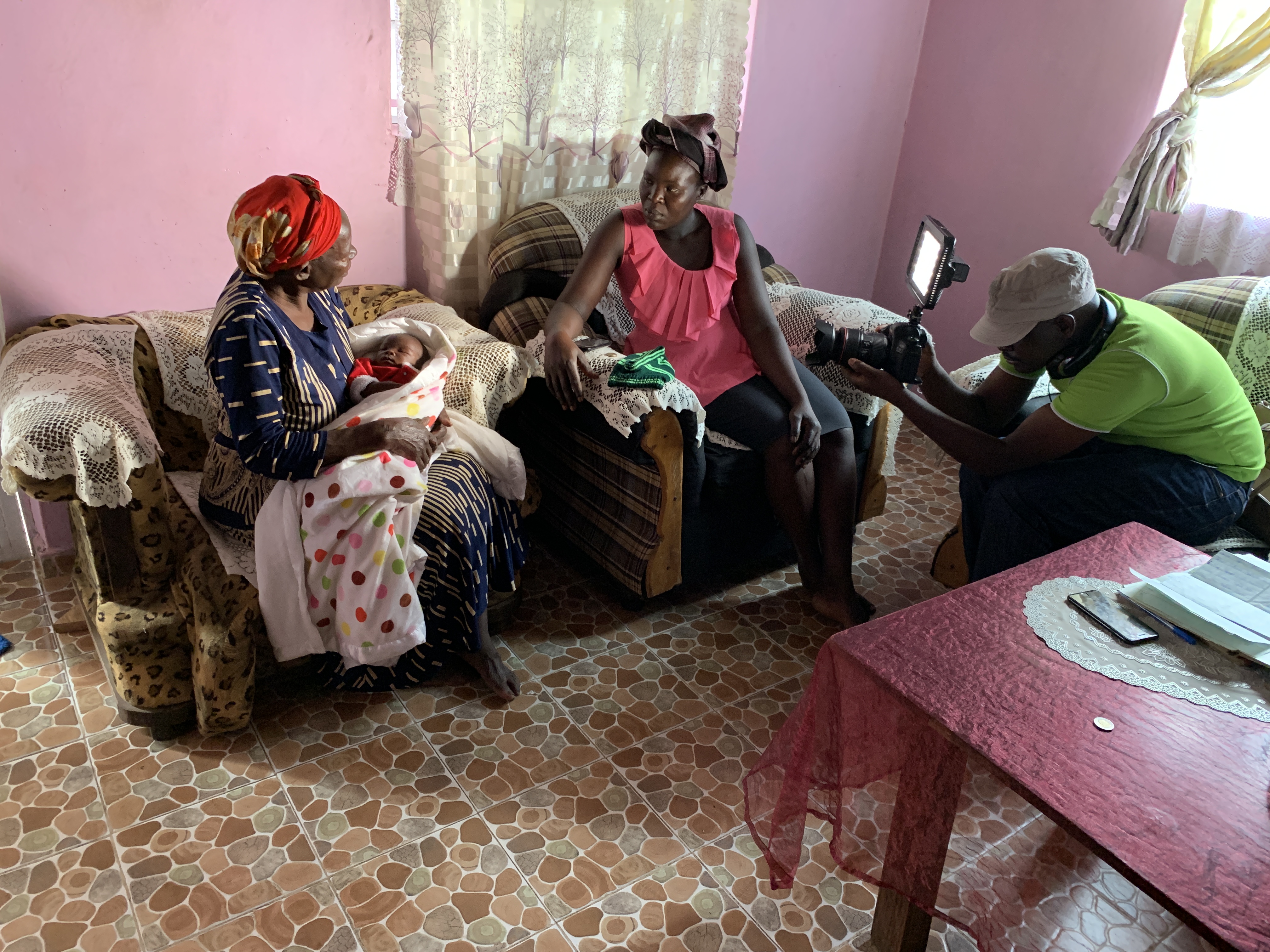 Kenyan 'mkunga' says delivering babies is her 'God-given calling'
Read
4
minutes
67-year-old Evelyn Wekesa is a traditional birth attendant who has helped thousands of women in Kenya's Bungoma County deliver babies.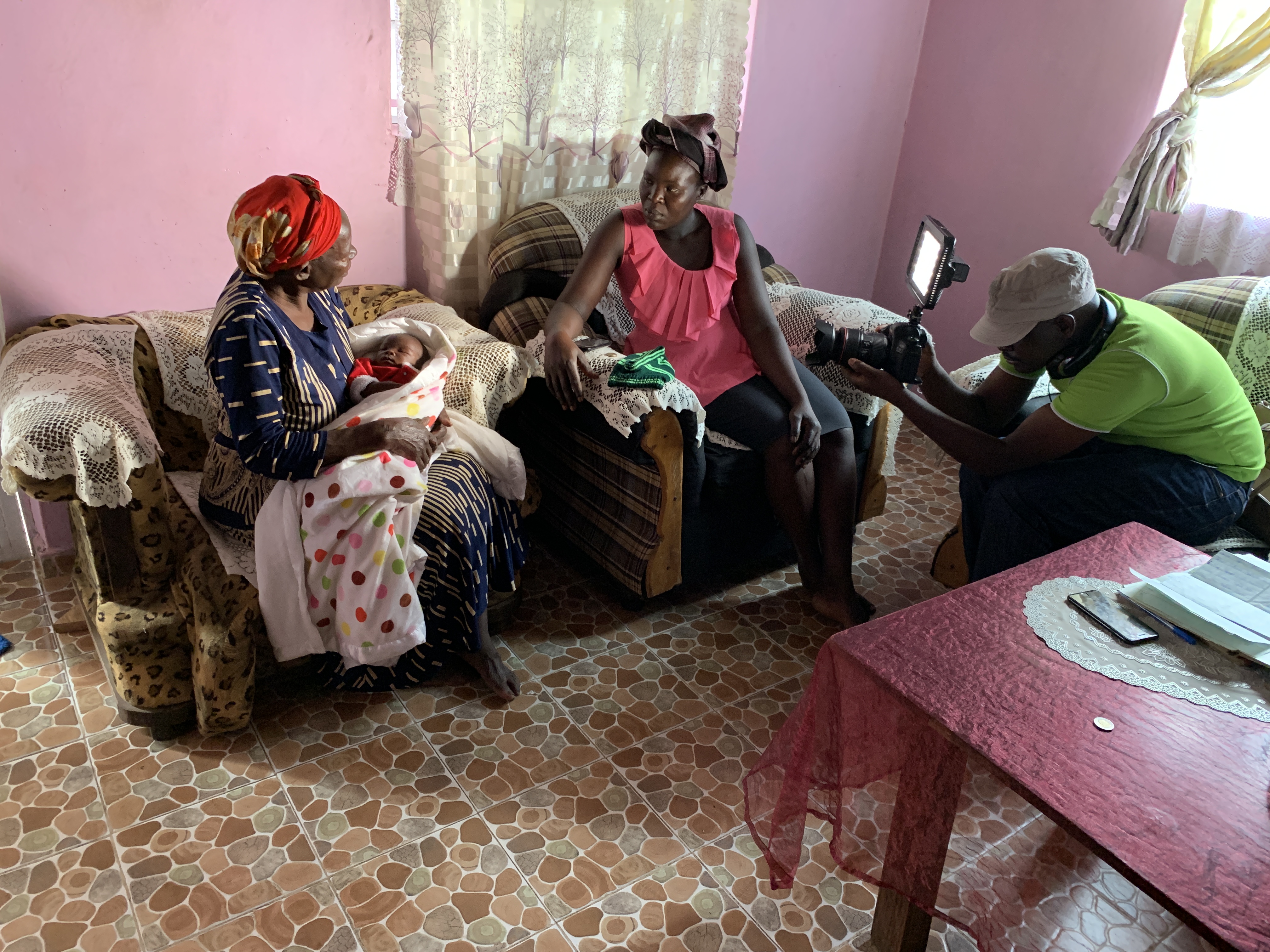 Wekesa, affectionately referred to as  "Mama Eva" by the young women in her community, says being a birth attendant is her "God-given calling". Both her mother and sister were traditional birth attendants or 'mkunga' as it is known in the Swahili language.
Mama Eva began her career by self-delivering her own children.
"These children one of them I gave birth to them at St Marys Mumias but the 4 of them I gave birth to them myself," she says. "When I would feel the labor pains. I would decide to work even if it's at the shamba I would go or even decide to wash clothes but when the baby is near I have a razor blade, a thread, and a sack and I would prepare the baby clothes when I'm pushing my baby and he falls. I cut the umbilical cord myself and I make sure the placenta is out and when I'm done I ensure the baby is fine and I also go to shower all alone and I do it all alone."
Wakesa does most of her work from her home in Kanduyi. She has turned one of the rooms into a maternity wing of sorts. The room has a bed but nothing else resembling a hospital room. However, there are several pregnant mothers in line, all waiting to be seen by Mama Eva.
She has a book containing all of her patients' details and she says in a day she can provide pre-natal and post-natal care for up to 15 women.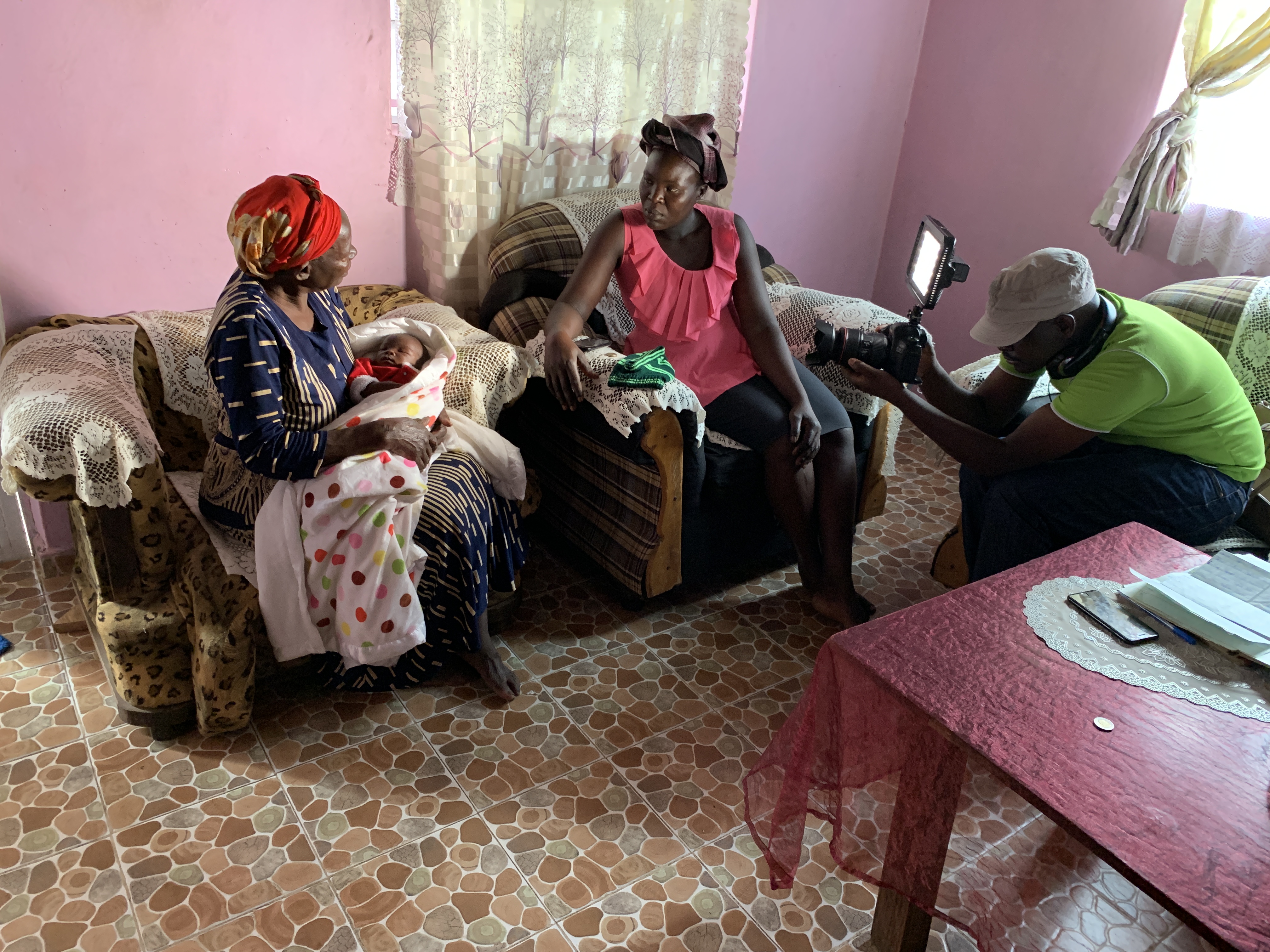 Her services for prenatal care include massaging the pregnant women's belly and checking the vitals of the unborn baby such as heartbeats, and all she uses is her hands and a 'clothe'(in Swahili its referred to as a 'leso')
"While the mother is lying down I massage her and listen to the baby heartbeats and when the baby is sleeping on breech I would know if the baby is sleeping across I would know, if he is sleeping in the right position I can also tell, or at times the baby has sat in the stomach, you see that's why some babies are born with the backside coming first when you massage the mother you will know where the baby head is at".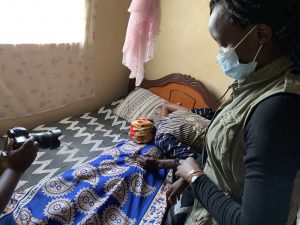 Mama Eva has helped a number of women successfully deliver through vaginal birth as opposed to Ceasaran section especially mothers who had ectopic pregnancies. An ectopic pregnancy occurs when a fertilized egg implants and grows outside the main cavity of the uterus.
Brigid Akinyi has had three ectopic pregnancies and has still managed to deliver vaginally.
"I have never had a baby being in the right position all my pregnancies have been ectopic and it's Mama Eva who helps me".
Akinyi explains that if she had gone to a hospital she would have had to deliver by Caesarean section each time. But with Wakesa's help, she's been able to safely deliver her other children.
"Even the fourth one the one I'm carrying now was also outside the Fallopian tube she was the one who helped me restore it to the right position, so I'm really grateful for her without her, I wouldn't have even a single kid."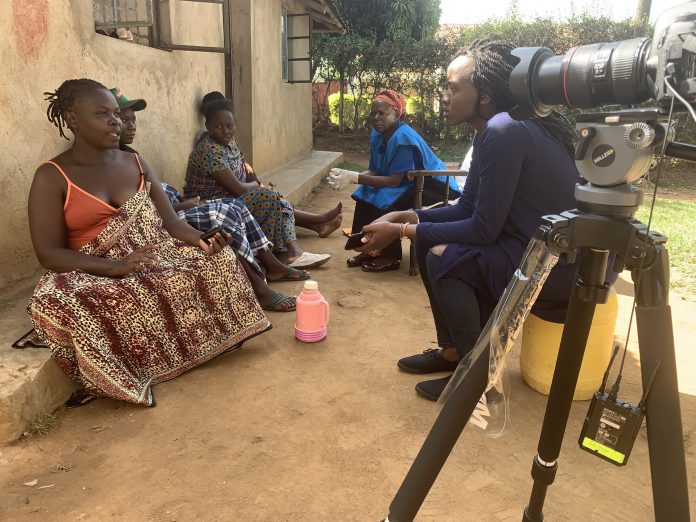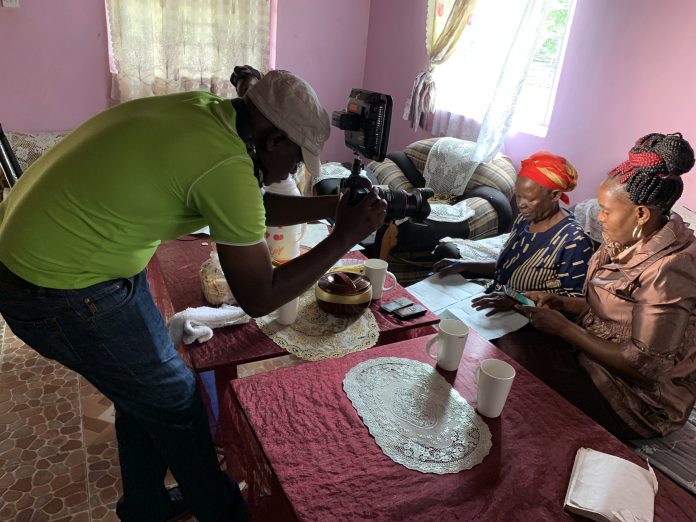 For Mama Eva, her greatest joy is ensuring both the well-being of the mother and the child are fine, and her almost three decades of birthing life has been a worthwhile experience that she wouldn't trade for a day job in the hospital.
"I will still remain a traditional midwife because when I go to hospital yes the money is good but the mothers I attend to will really suffer because every time they are calling that mama today I haven't slept. Now if I leave them and get another job because of money I'll lose these ones".