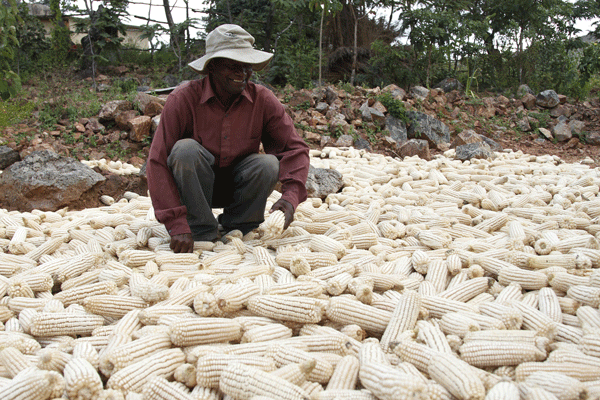 Kenyan maize farmers urged to diversify, shift to high value crops
Read
3
minutes
Kenya wants farmers throughout the country to add more diversity to the types of crops they grow. The government believes more crop diversity will not only boost household food security, and improve overall nutrition among Kenyans, but will also increase income, especially for small-scale farmers.
The Uasingishu County Executive Official for Agriculture, Edward Sawe highlights difficulties faced by maize farmers, in particular, including low returns, high input costs, and market saturation during harvest seasons.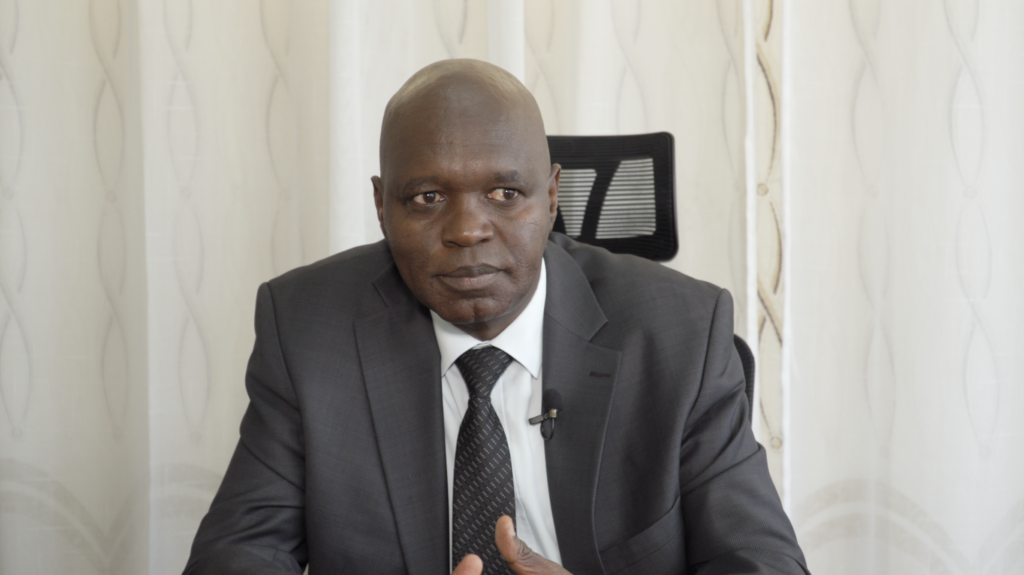 "Some of the challenges we encounter with cereals is the problem of the market, Sawe says. Now cereals are rainfed and most of the crop is offloaded at the same time during which time the produce floods the market."
He says, that if farmers (especially those producing maize) would allocate part of their large tracts of land to other high-value crops such as coffee, avocado, macadamia, and apples, this would go a long way in boosting their incomes and better utilization of land.
Additionally, Sawe says that maize and wheat farming are capital intensive, farmers invest throughout the year, but returns come once a year. This depletes their [ farmers'] resources and for that reason, brokers or middlemen capitalize on the fact that farmers do not have cash flow, thus they access the produce at low prices.
Uasingishu County, one of the top four maize-producing counties in Kenya, has been providing free seedlings of other crops to farmers to incentivize the shift to more profitable crops.
In the Rift Valley, John Muya, a 79-year-old farmer, exemplifies the success of diversification, managing a thriving apple farm on just one-eighth of an acre. Muya emphasizes the profitability of apple farming, noting that it can succeed in various regions across Kenya.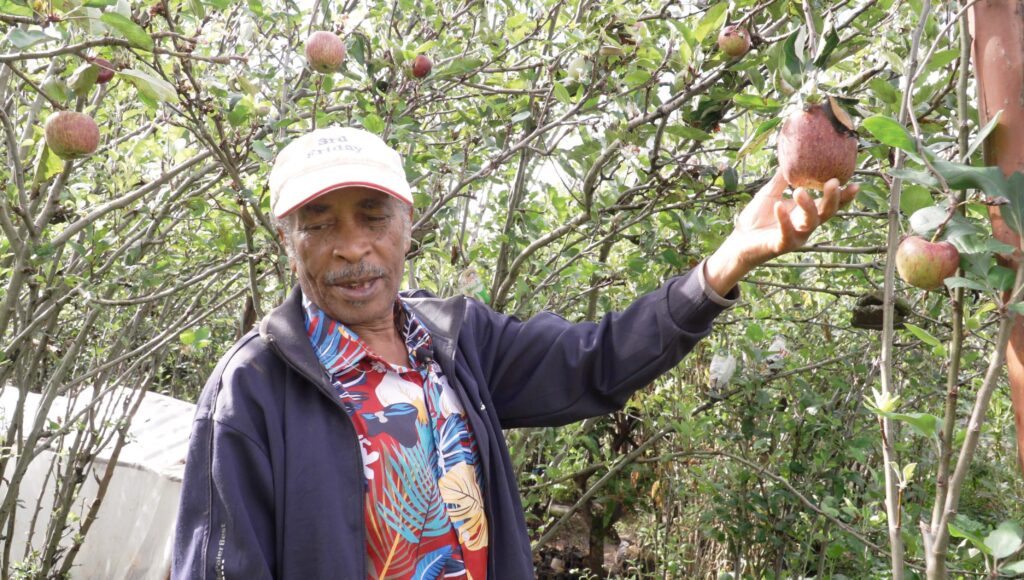 "I have a very small piece of land, where I've established my residence, I've also dedicated space to apple farming. Presently, I tend to 203 apple trees on this farm, with a daily harvest yielding approximately one and a half crates of apples. In a week, my harvest accumulates to nearly 18 cartons, each carton containing 140-180 fruits," Muya says.
Unlike maize farming, apple cultivation does not adhere to specific seasons, allowing for year-round harvesting. Muya employs drip irrigation and protective nets to shield his apple trees from birds and hailstorms. The market for his apples extends beyond local borders, reaching international destinations like South Sudan, Rwanda, and Tanzania. Muya not only profits from the fruit but also sells propagated seedlings.
Muya harvests nearly 18 cartons of apples every week, earning roughly 720 U.S. dollars per month.
Muya does not only farm apples, but he also has several mango trees as well as planting vegetables. He also rears chicken which provides him with manure that he uses on his farm as organic fertilizer.
Uasingishu County aims to promote similar success stories among farmers and enhance the export potential of horticultural products.
"We are presently collaborating with several seedlings propagators for apples in the county. We are also working with Moi University, they have allocated well over 100 acres of apple so there is huge potential for apple farming," Sawe says.
They are also working on a project to facilitate the export of agricultural products through the Eldoret International Airport, creating value chains that meet export standards and leveraging regional cooperation for collective benefit. The initiative seeks to maximize the use of the airport for commercial flights and cargo planes, ultimately boosting the agricultural sector's contribution to the local economy.