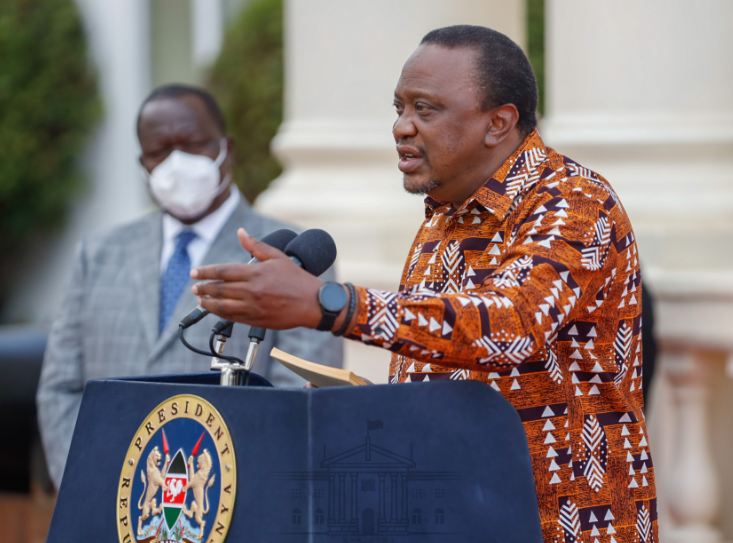 Kenya extends nightly curfew to January next year
Read
< 1
minute
Kenya's President Uhuru Kenyatta announced on Wednesday a list of new measures aimed at combating the impending second wave of COVID-19.
The changes included the adjustment of the nationwide curfew from 11pm down one hour to 10pm, ending at 4am.
The Head of State also extended the curfew to January 3, 2020.
"October has gone down as the most tragic month in our fight against COVID-19," Kenyatta said. He added that the positivity rate had increased to 16% in the month, four times what it was a month earlier.