FILE PHOTO: An opposition supporter throws a teargas canister fired by anti-riot police during clashes with Kenya police officers on the third day of anti-government protests in Nairobi, Kenya. /CFP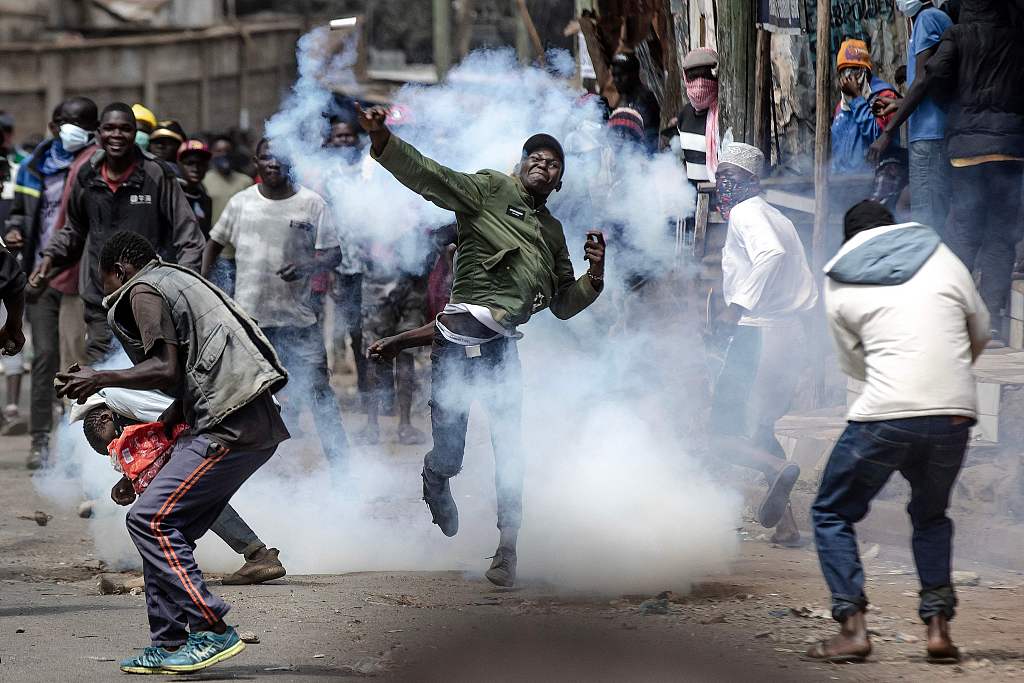 Kenya appeals court unfreezes finance law that sparked unrest
Read
< 1
minute
A Kenyan appeals court on Friday lifted a suspension placed on a disputed government finance law that will double the value-added tax on fuel and introduce a new housing levy. The legislation sparked deadly opposition protests this month.
Under the new law, the value-added tax on fuel will double to 16 percent and workers will also face a 1.5 percent housing levy that will be matched by employers.
The case challenging the finance law was first brought to court by an opposition senator seeking a declaration that certain parts of the measure should be stopped on grounds that they are unconstitutional.
"Public interest tilts in favour of setting aside the conservatory orders by the trial judge," the appeals judges said in their ruling.
President William Ruto's government says the higher taxes are necessary to stabilise government finances, which have been strained by growing debt repayments and lower-than-expected growth in tax collection.
In response to the law's signing, the opposition coalition has held five protests this month, some of which descended into violent confrontations with police where more than two dozen people were killed and scores injured.