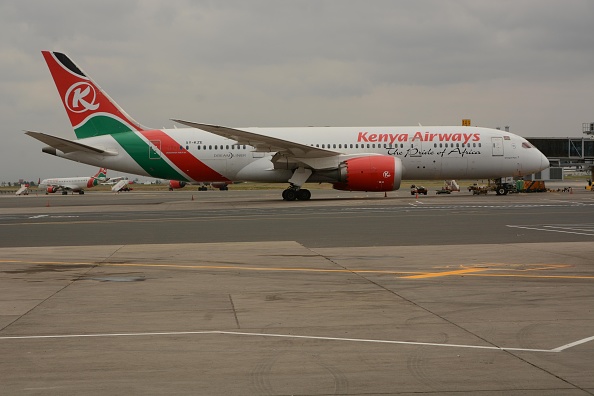 Kenya Airways half-year loss more than doubles on forex losses
Read
< 1
minute
Kenya Airways (KQ) has reported its biggest half-year loss, weighed down by heavy forex losses and a pile-up of debt.
The airline has been insolvent since 2018 after an expansion drive left it with hundreds of millions of dollars of debt it could not service.
Its pretax loss rose to 21.7 billion Kenya shillings (149.45 million U.S. dollars) in the first half from 9.9 billion Kenya shillings a year earlier. Pre-tax losses for the period ending on June 30 more than doubled to 22 billion shillings (151 million U.S. dollars) from 9.9 billion shillings a year earlier. This was despite a marked improvement in revenues that was gobbled up by legacy debt and a weaker shilling which has lost more than 14 percent of its value since January.
"The devaluation of the Kenyan shilling has a significant negative impact on our financials as a majority of our transactions are carried out in the major foreign currencies," said the airline's chief executive Allan Kilavuka.
He said the shilling — trading at a historic low of 145 to the dollar — had increased overhead costs by 22 percent.
Total revenue increased 56 percent due to an increase in passenger numbers to 2.3 million from 1.6 million in the first half of last year, the carrier said.
"Our focus looking ahead is on recapitalizing the business to place Kenya Airways on a stronger footing and provide a stable base for long-term growth," said Kilavuka.
"We will continue focusing on our network expansion and fleet optimization to increase passenger and cargo capacities," he said, expressing optimism in the forward bookings for the second half of the year. Kenya Airways last posted a profit in 2012.