FILE: People hold up tree seedlings sprouting from seed balls planted at a nursery in the Masai Mara ecosystem in Narok County on February 04, 2021. /CFP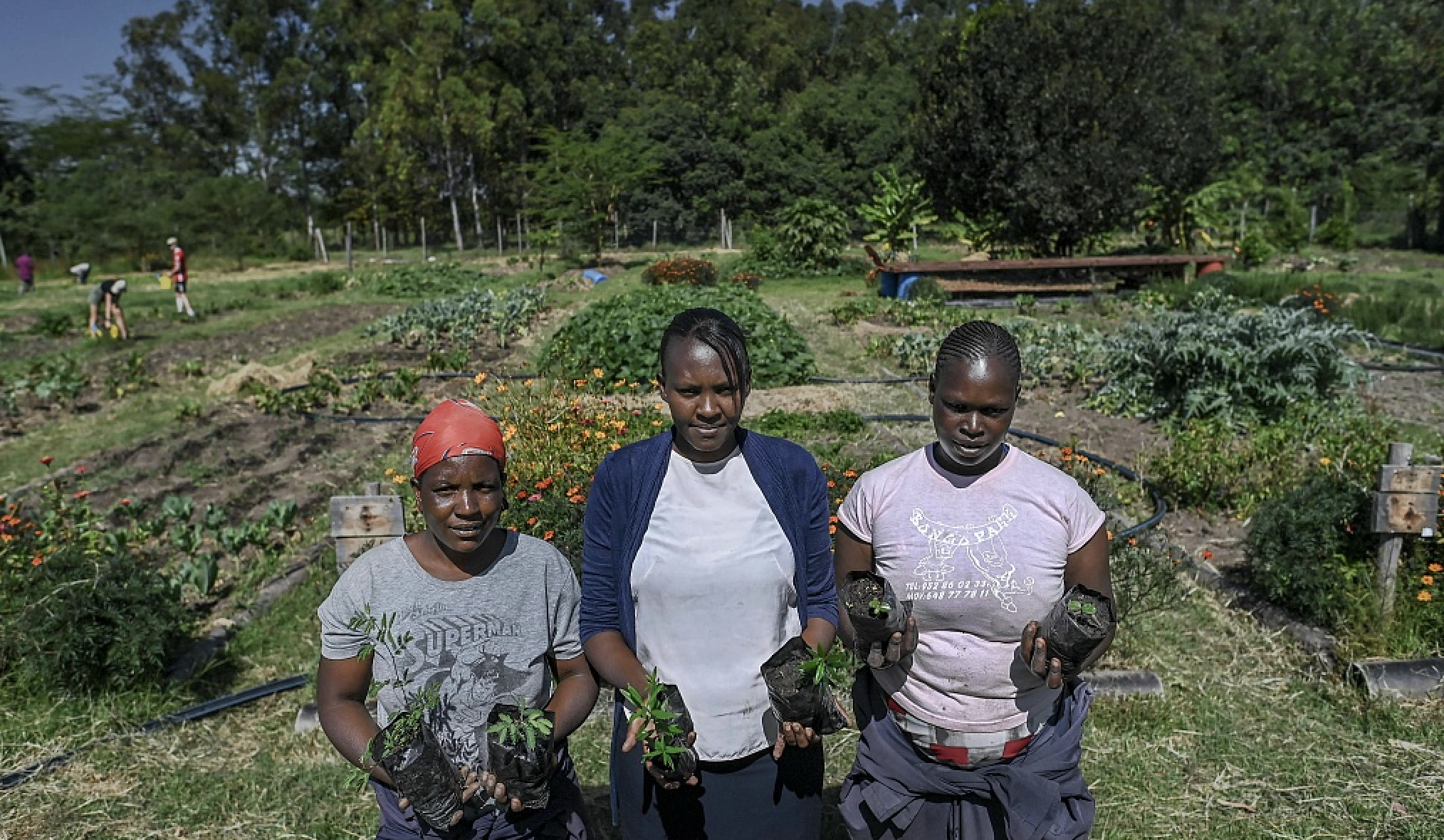 Kenya aims to plant 150 million trees in a day
Read
< 1
minute
The Kenyan government aims to have 150 million trees planted by the end of Monday's national tree planting exercise, as the East African country takes steps towards mitigating impacts of climate change.
The tree planting exercise is expected to be spearheaded by President William Ruto, with his cabinet and regional governors also scheduled to engage their localities in the day-long exercise.
According to the Interior Ministry, the government had already mobilized the distribution of seedlings to Kenyans by Sunday.
Chiefs have been tasked with taking charge of the exercise at the location level to ensure success at the lowest levels of governance.
The exercise hopes to rope in schools, other public, private and corporate institutions to attain the tree planting target.
The exercise dovetails into Kenya's plan to plant 15 billion trees by 2032.
The Interior Ministry also noted that the exercise goes beyond planting seedlings, with more focus on caring for them until maturity.
Kenya is one of multiple countries in Sub-Saharan Africa that have been hit hard by climate change.
The country has experienced extreme weather conditions including lengthy droughts and floods, which left massive destruction of property.
Currently, parts of Kenya are experiencing floods due to enhanced rainfall occasioned by the El-Nino phenomenon.
According to the National Environment Management Authority (NEMA), Kenya has a forest cover of 7.4 percent, which is 3.6 percent short of the constitutionally prescribed 10 percent forest cover.
Besides natural causes, the country's forest cover also faces threats from human activities, including charcoal burning and infrastructure development.