A photograph shows collected cough syrups. (AFP)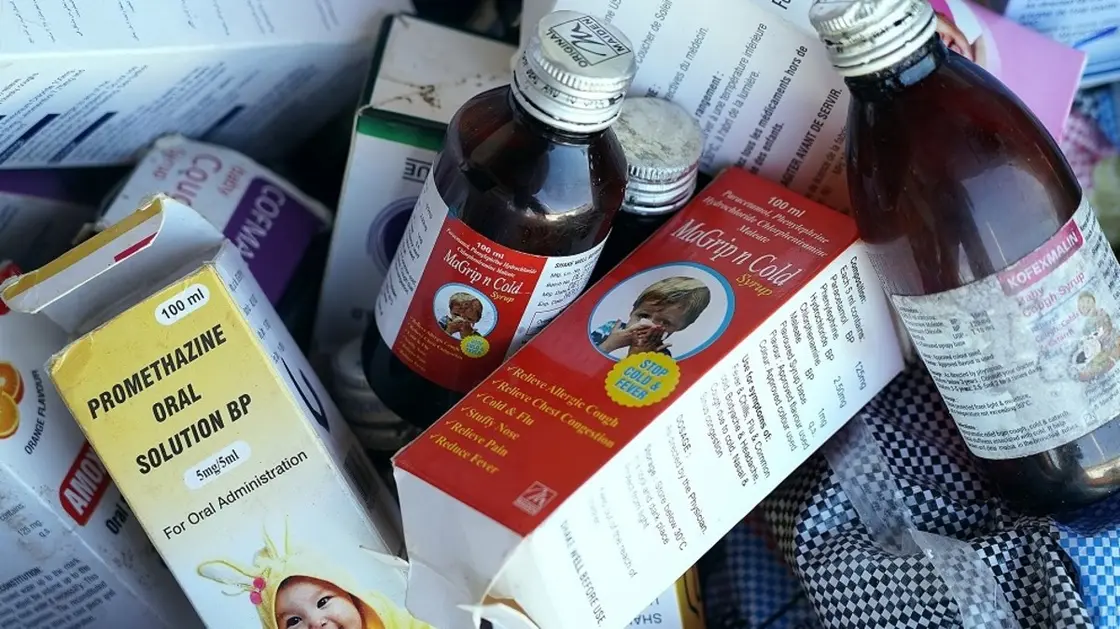 India finds 'violations' at cough syrup maker linked to Cameroon deaths
Read
< 1
minute
India found violations related to manufacturing and laboratory practices at drugmaker Riemann Labs, whose cough syrup was linked to child deaths in Cameroon, Reuters news agency reported on Wednesday citing a government health official.
Authorities stepped up scrutiny of drugmakers after some cough syrups made in India were linked to the deaths of dozens of children outside the country.
Rajesh Bhatia, one of the three directors at Riemann Labs, said previously he was not aware of the matter.
Riemann Labs is the fourth Indian cough syrup maker to stop production after regulators found lapses.
India has tightened its testing of cough syrup exports since June, making it mandatory for companies to obtain a certificate of analysis from a government laboratory before exporting products.