Soldiers of the Sudanese army stand near their vehicle on a road blocked with bricks in Khartoum. /CFP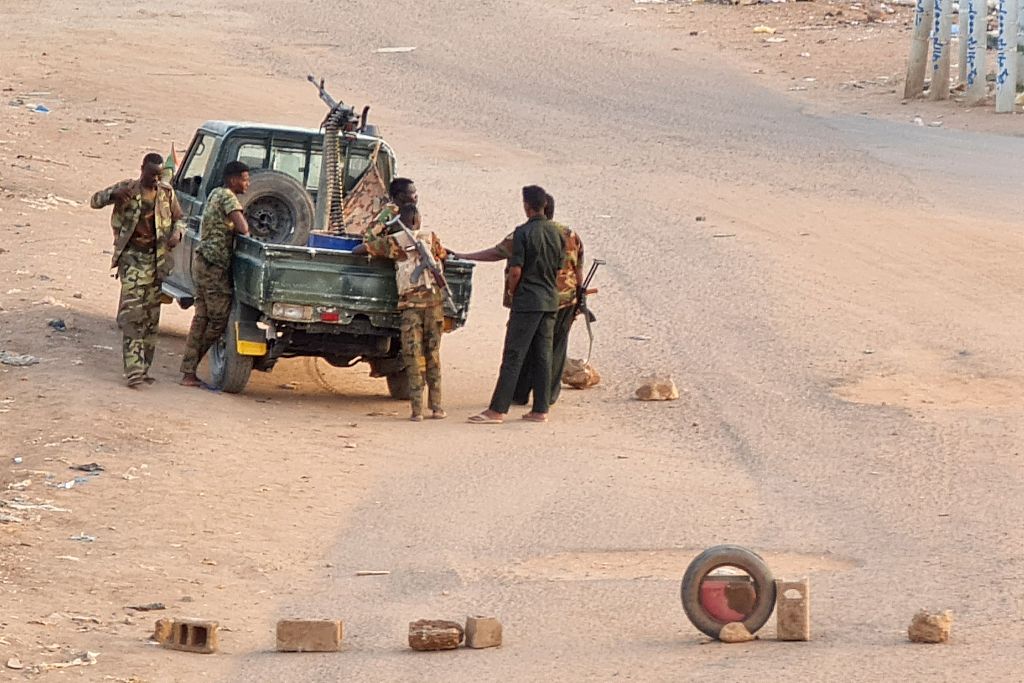 ICRC says 125 detained Sudanese soldiers released
Read
< 1
minute
The International Committee of the Red Cross on Thursday said it had facilitated the release of 125 Sudanese soldiers held by the Rapid Support Forces (RSF).
The soldiers' release, which occurred on Wednesday, followed a request by the parties to the conflict, ICRC said.
"We stand ready to act as a neutral intermediary for the release of detainees from all side to the conflict whenever requested," Jean-Christophe Sandoz, ICRC's head of delegation in Sudan, said in a statement.
Conflict between Sudan's army and the RSF has caused a major humanitarian crisis and displaced nearly 2.8 million people, of which almost 650,000 have fled to neighbouring countries.